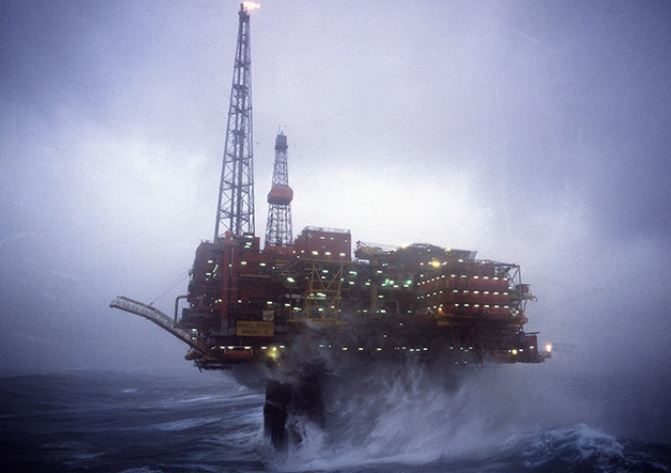 Energy consultancies Rystad Energy and Wood Mackenzie expect 13-14 North Sea developments to have reached final investment decisions (FID) by the end of this year.
North Sea back to life, 13 fields expected to be sanctioned in 2018
North Sea set for bumper year of project sanctions, Woodmac says
EV takes a closer look at some of the standout projects set for sanctioning in 2018:
Penguins
-One of the largest UK fields expected to reach FID this year, Shell's Penguins redevelopment.
-The energy giant announced its plans for the project last month and is expected to have reserves of just under 100 million barrels of oil equivalent.
-Peak production is set to hit 45,000 boe/d.
-150 miles north east of the Shetland
Orlando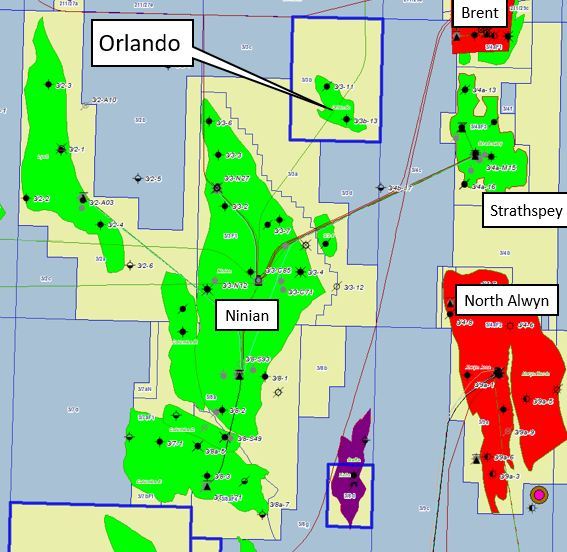 -Another project that "appears to have received FID" is Decipher Energy's Orlando field.
-Estimated reserves of between 8.5 and 15.3 million barrels of reserves
-Peak production expected in excess of 10,000 boe/d.
-Diamond Offshore has been selected to drill a development well this year.
Cheviot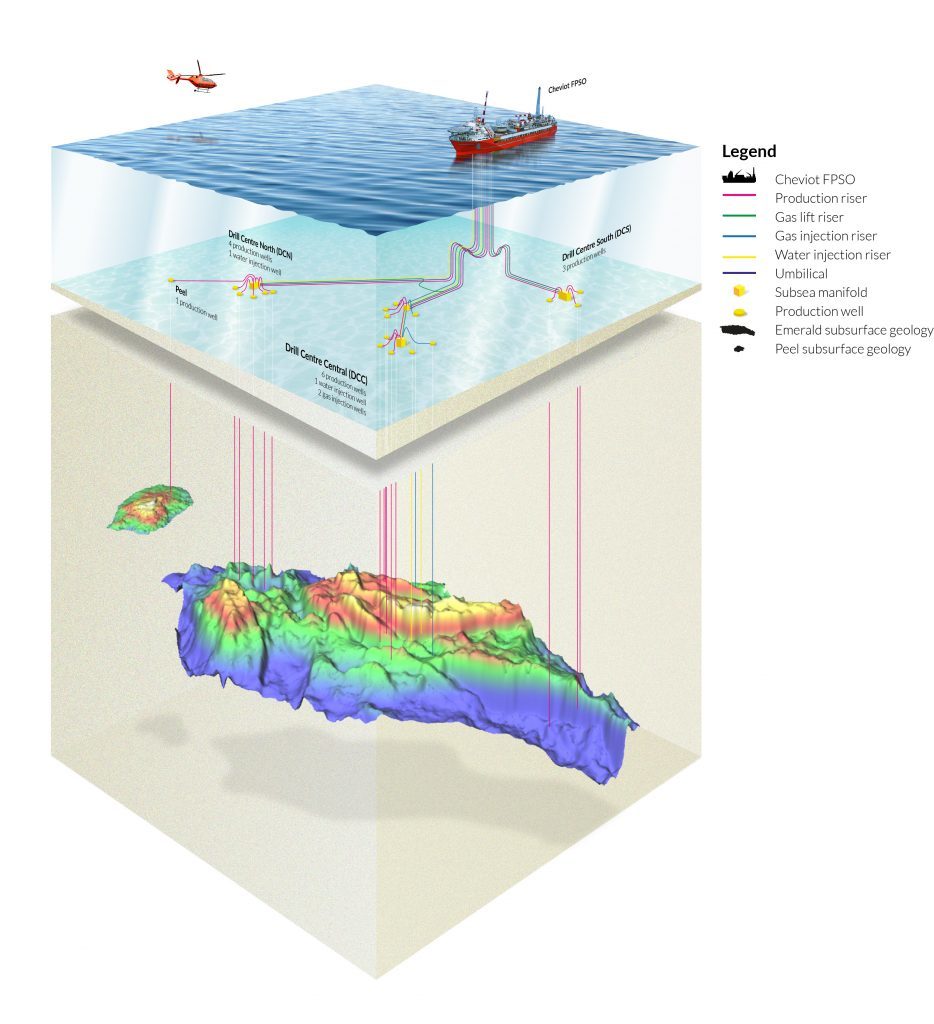 -The second FPSO project in the UK expected to reach FID since 2016.
-Operator Alpha Petroleum has selected Teekay's Varg FPSO for the project, east of Shetland.
-Alpha estimates at least 30,000 boe/d
Buzzard Phase Two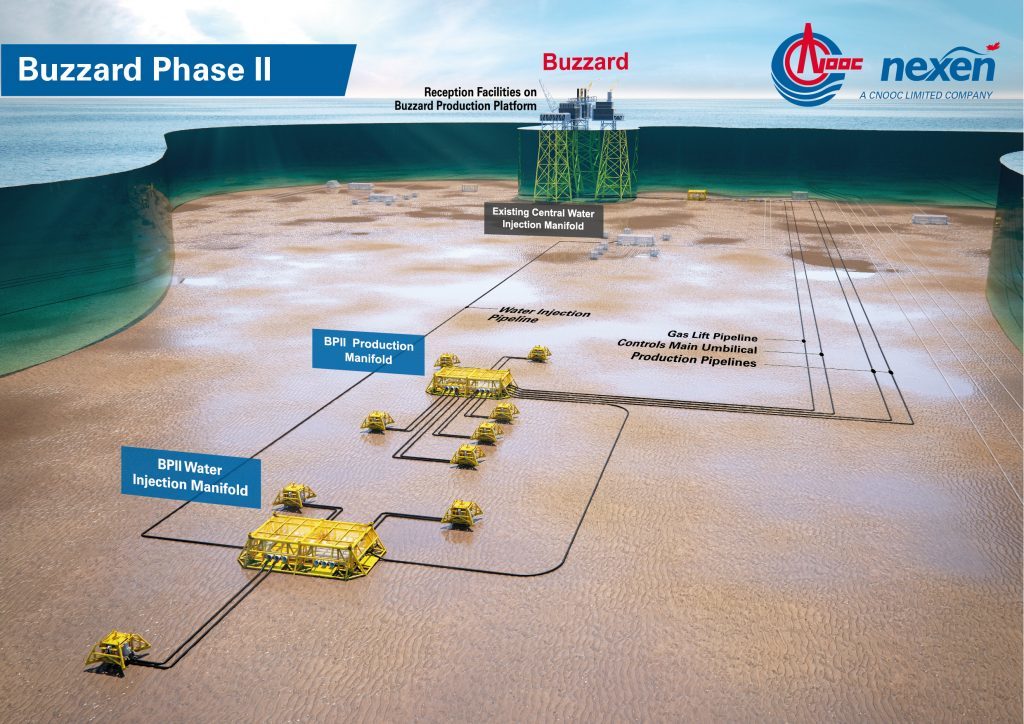 -Nexen is assessing phase two of the massive Buzzard development, the highest producing field in the UK.
-Discovered in 2001 Buzzard was initially thought to produce about 450 million barrels over its lifetime, but over 600milllion have been recovered to date.
-Phase two in northern part of the field.
-Buzzard currently produces between 160,000 to 170,000 barrels per day
-Sits 60 miles north-east of Aberdeen.
Tolmount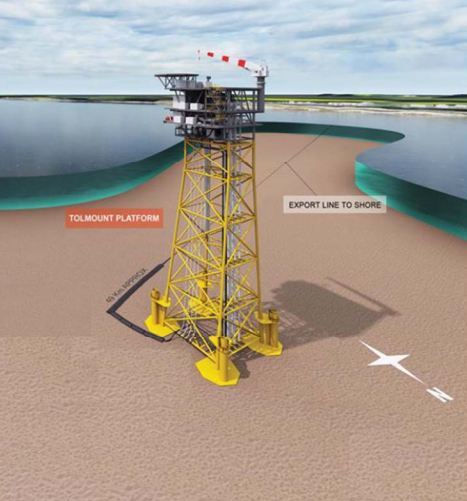 -First discovered in 2011 by E.ON, operator Premier Oil expects it to reach FID in the first half of this year.
-Premier expects to produce 540 billion cubic feet of gas from four producing wells in the initial phase.
-Premier took over Tolmount in 2016 when it bought E.ON's UK North Sea assets in an £85million deal.
-Located 40 miles east of the Yorkshire coast in the southern North Sea.
Clair South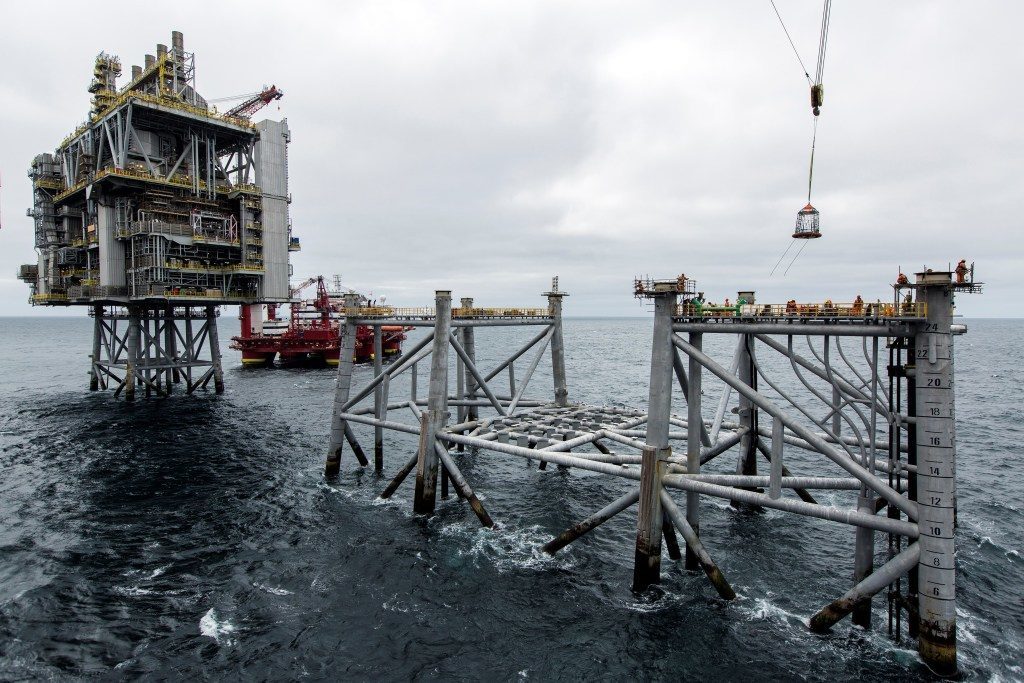 – An extension to BP's Clair Ridge project which is expected to start up early this year.
-The project may face delays, according to Rystad, as BP "may not be in a hurry" to move ahead with this project so soon after Clair Ridge.
-BP is targeting 640 million recoverable barrels with Clair Ridge.
-Clair Field sits 46 miles west of Shetland.
Cambo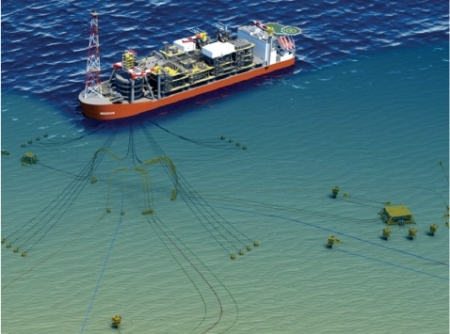 – Actually set for 2019, Rystad says this is a project that could be sanctioned ahead of schedule.
-Siccar Point, who is 100% operator, says 100 million recoverable barrels have been discovered.
-Final appraisal well to be drilled this year.
-Lies 77 miles north-west of Shetland.
Blythe and Vulcan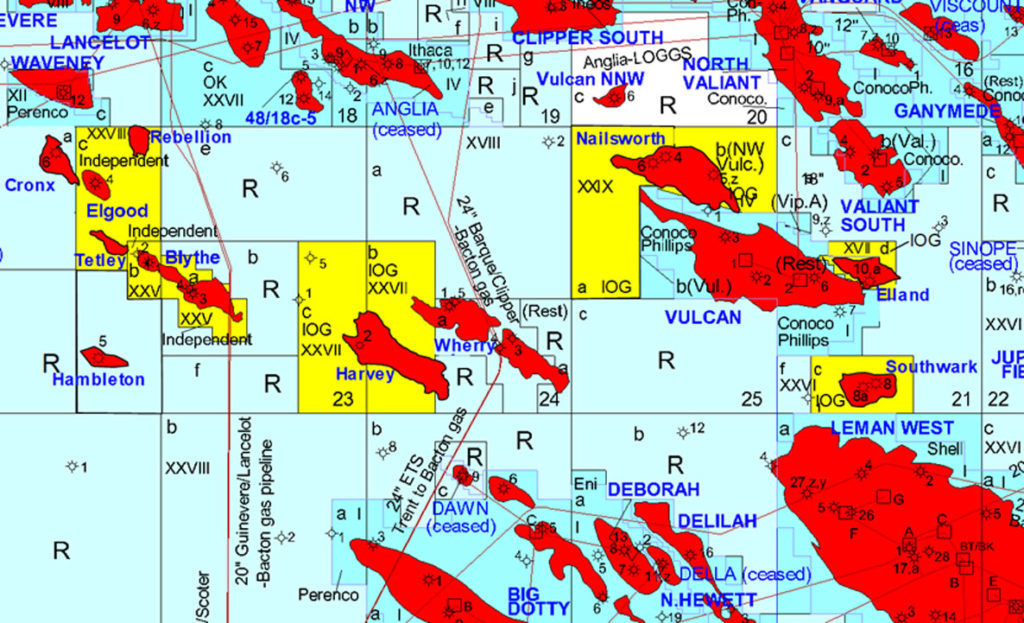 – Independent Oil and Gas (IOG) is planning to hand out a series of platforms to develop "several gas fields", according to Rystad.
-Among them are the Vulcan and Blythe Satellite gas hubs, consisting of five  gas fields in the southern North Sea.
-Reserves of 303 billion cubic feet of gas.
---
Other projects which could get the go-ahead include i3 Energy's Liberator development, Shell's Fram field, Apache's Corona field, BP's Vorlich field, Ineos's phase two development of Breagh and Zennor Petroleum's Finlaggan licence.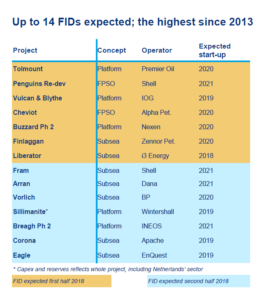 Recommended for you

Santos eyes cheaper carbon storage offshore East Timor at new $1.7bn APAC hub