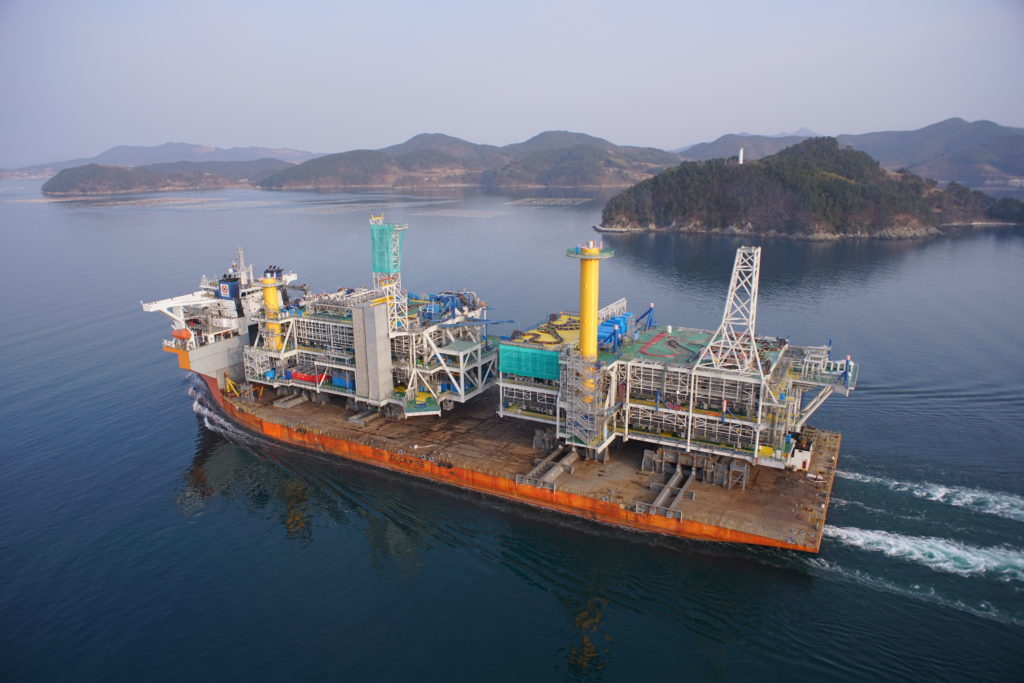 The riser platform for Statoil's Johan Sverdrup field has left South Korea and is en route to the North Sea.
The 23,000 tonne platform left Samsung Heavy Industries' yard in Geoje on Sunday.
It will arrive in Norway in six weeks and will be installed on top of the jacket.
The processing platform is to leave Geoje in December.
WATCH: Statoil could achieve an 'unofficial' topside construction world record