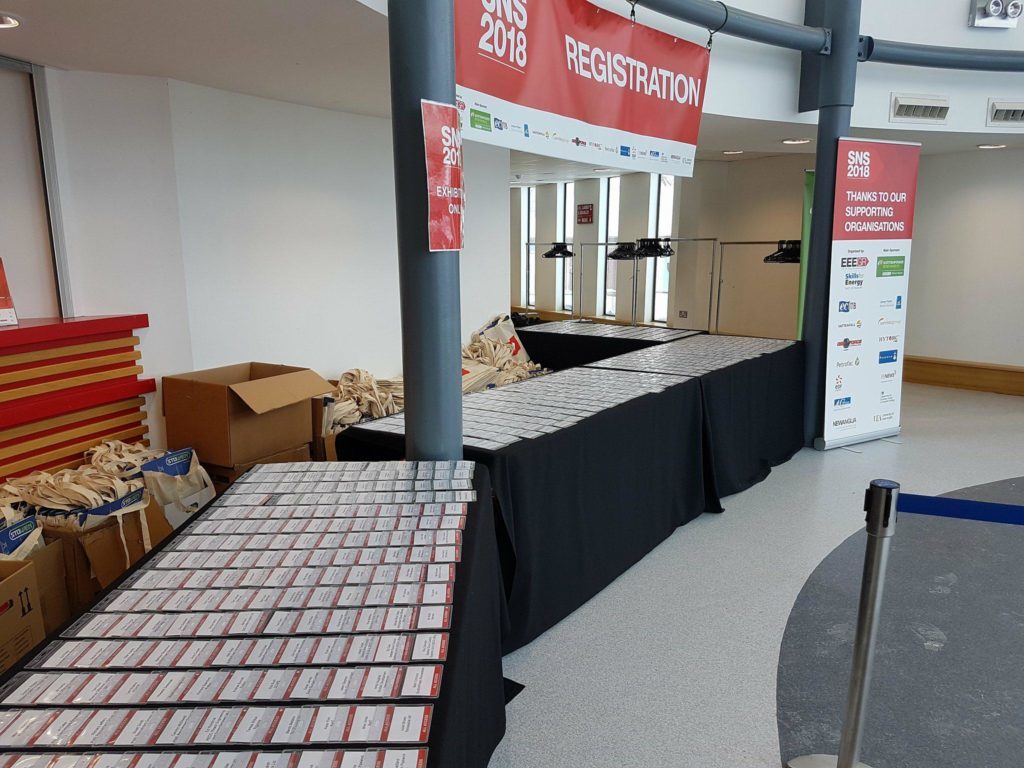 Organisers of the Southern North Sea Conference in Norwich have decided to cancel the entire two-day event due to adverse weather.
East of England Energy Group (EEEGR) say the decision has been taken "with a heavy heart" after assessing the current site status, weather forecasts and updates from police and transport providers.
Earlier this morning the group made the reluctant decision to cancel day one just 45 minutes before registration was due to begin.
Snow storms across the area have caused major traffic delays, with many delegates unable to reach the Norwich Showground venue.
The event, which was set to attract around 1,200 delegates, was set to be EEEGR's largest ever and has been cancelled in the interests of safety.
Simon Gray, EEEGR's chief executive, said: "We've cancelled the entire two day exhibition , conference and gala dinner in the interests of safety.
"This has been done following considerable research and study of conditions and travel implication. It is with a very heavy heart because we know how important this event is to so many companies.
"Safety is at the core of everything the energy sector does and it is for safety reasons that we have cancelled the entire conference, exhibition and gala dinner."
Earlier, Mr Gray spoke to Energy Voice about his disappointment and what the event was set to feature.
EEGR says it will be in contact with paying exhibitors and delegates and will issue another update when it is safe to collect their stands.
Anyone needing to speak to the tram can do so via the switchboard number 01493 412199 which will be directed to their mobile phones.