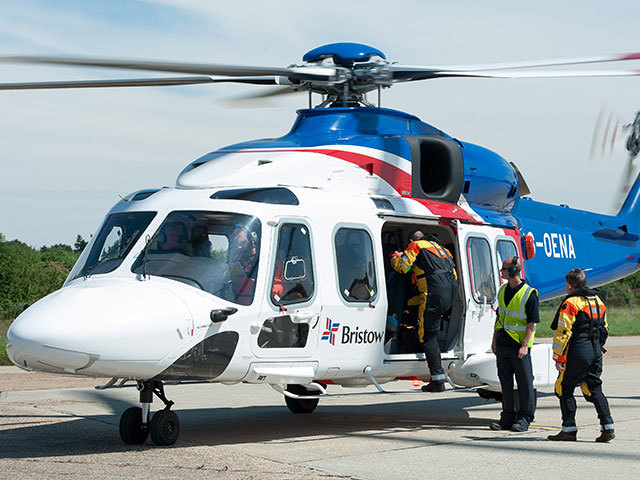 Snowy and stormy weather is affecting North Sea flights, with large numbers being put on hold.
Bristow's online schedule shows flights from Aberdeen for Repsol Sinopec, Petrofac, ConocoPhillips and Apache have all been delayed.
Services to and from Scatsta for the likes of EnQuest, CNR and BP have also been held up.
CHC's website shows that flights for Chrysaor and Total managed to get away from Aberdeen, albeit late.
From Sumburgh, services to the Mariner and Dunlin fields for Statoil and Fairfield are delayed due to weather.
A spokesman for Bristow Helicopters said: "Weather conditions have resulted in some delays to flights scheduled in Aberdeen today. We work closely with our clients to minimise disruption, as much as possible, and continue to monitor changing weather conditions as they arise."