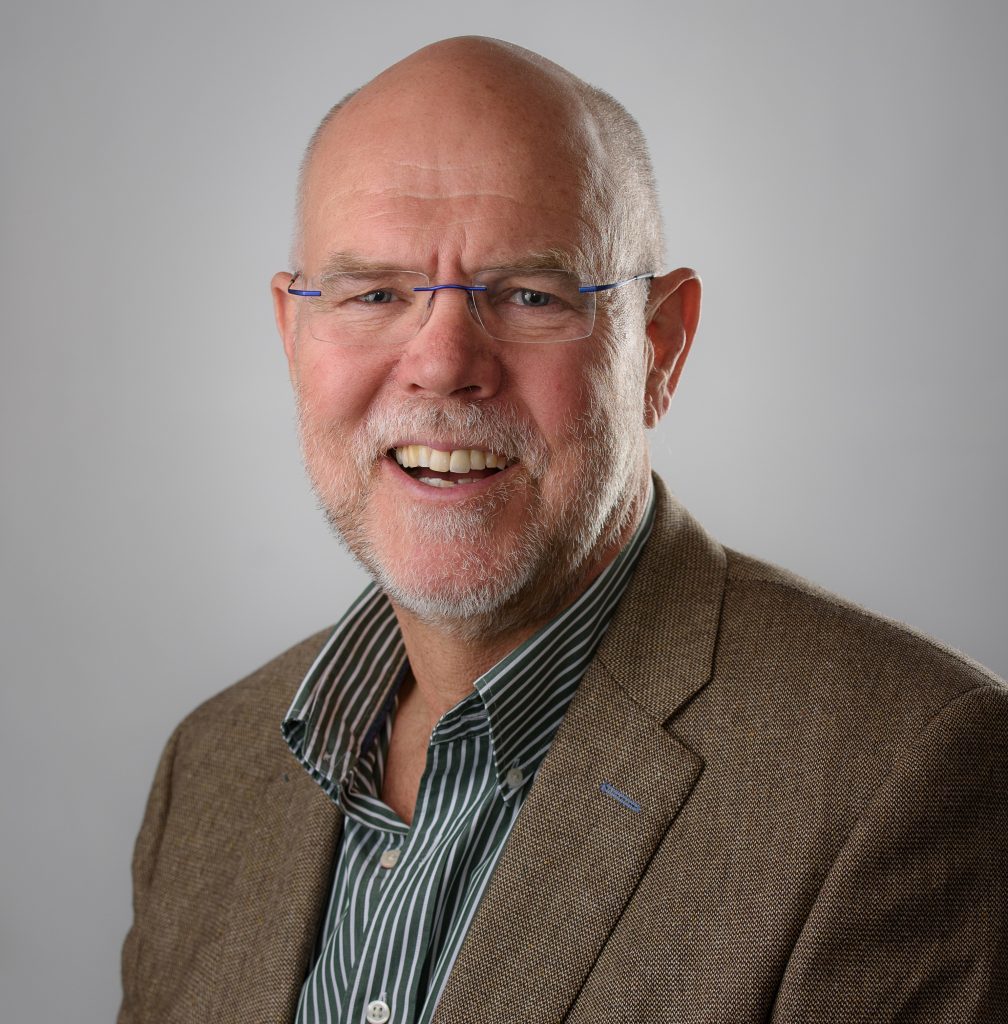 The Energy Institute's president believes North Sea industry has shown it can break the "boom and bust" cycle.
Malcolm Brinded, a former executive director of Shell, said the sector was delivering "sustainable improvements" in the way it operates, with technology playing a big role.
Mr Brinded also said there was more to come as digitalisation promises to unlock new opportunities.
He said: "There are a lot more reasons to be positive than there might have been a year or two ago.
"It has been a tough time for Aberdeen, but it's possible to be a lot more positive now.
"Part of that is around the oil price improvement, but a lot more has been about self-help by the industry and key people should be recognised for that.
"We're now seeing sustainable improvements. That gives us hope that there's more to this than boom and bust."
He said a lot of operators had managed to reduce their costs by 20-40% over the last three years, a shift which could help unlock the North Sea's remaining 20billion barrels.
He said field developments had become "radically different", and cited Shell's decision to sanction the Penguins project as an example of how far the sector has come.
In his time at Shell, Mr Brinded was involved in looking at developing Penguins "several times".
"It was never quite viable even when oil prices were higher," he said. "But now we see Shell has gone ahead with the development because of the way they're able to find technological solutions and contracting strategies.
"That's a major investment in an area where we've not seen a new manned installation in a long time."
On digitalisation, he said: "There has been a lot of talk around the opportunities digitalisation will unlock.
"It's no longer pie in the sky – talking about things we can do 10 years from now. It's about things which can be done in the next two or three years.
"It's about crunching enormous amounts of data to help make better decisions around areas such as maintenance and understanding reservoirs."
The UK Government's decision to let oil companies transfer tax histories could also move the needle.
The step will make the acquisition of mature fields more attractive to smaller, aspiring companies by letting them offset decommissioning costs using tax credits built up by the seller.
Mr Brinded said: "It was good to see industry and government working together to ensure the sector is sustainable.
"That particular change will unlock opportunities for new players and new money to come in, so that was an important and positive move.
"When you put that alongside higher oil price and lower costs, a lot of activity will start to look more worthwhile."
Mr Brinded also said he was encouraged by the government's industrial strategy and said he hoped a "sector deal" would follow for North Sea industry.
"We should keep pressing the message with the government that oil and gas capability in Scotland is now as much focused internationally as it is in the North Sea," he said.
"We need to make an internationally competitive supply chain.
"I think the UK has punched below its weight in that regard. We need to do more to support the sector in its international outreach."
Recommended for you

Rosebank approval still on OPRED's desk, confirms Ithaca