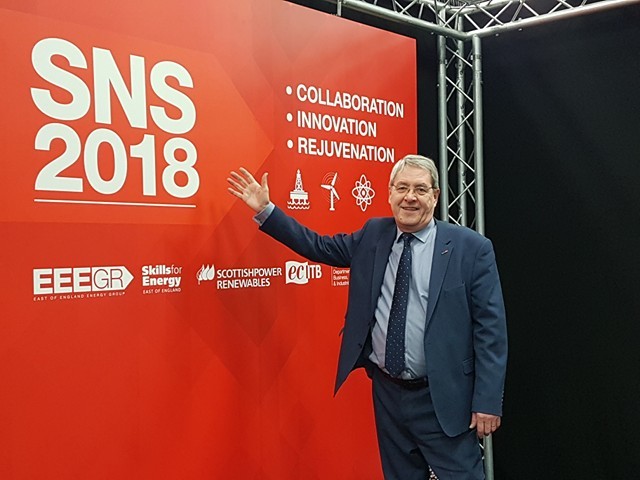 The organiser of the Southern North Sea (SNS) conference says the event may make a return later this year after hazardous weather conditions forced its cancellation.
East of England Energy Group (EEEGR) made the decision to call-off the conference following a spate of heavy snowstorms in the Norwich area.
Around 1,200 people were expected to attend the two-day exhibition at Norwich Showground, which would have made it the largest in the EEEGR's history.
However, chief executive Simon Gray says the disappointment has made them "determined" to make the next outing for the SNS conference better than ever.
"It's sad but at the end of the say it comes out of safety, which has to come first," he said.
"We may still hold the event later this year but we will have to look at another venue as I believe this one is booked up but there are others in the area we could use.
"If not, we'll be back next year refreshed, rejuvenated with a new lineup."
Pinning down an exact date for this year, however will not be easy, says Mr Gray.
"The trouble is we have six major events over the course of the year," he said.
"Our calendar is already pretty full and we also attend other people's events such as Global Offshore Wind so we need to find a hole in the diary.
"We do this for our members. We're a not-for-profit organisation so the whole idea of this is to try to put buyers in touch with sellers.
"This event was destined to be bigger than any other than we had previously put on, and for the first time this year we had a meet the buyer and strategic introduction service as well with hundreds of people lined up for that.
"We'll also have to look at some of the big announcements that we were going to make at the event, how we're going to launch those out as well so we will carry on more determined than ever."