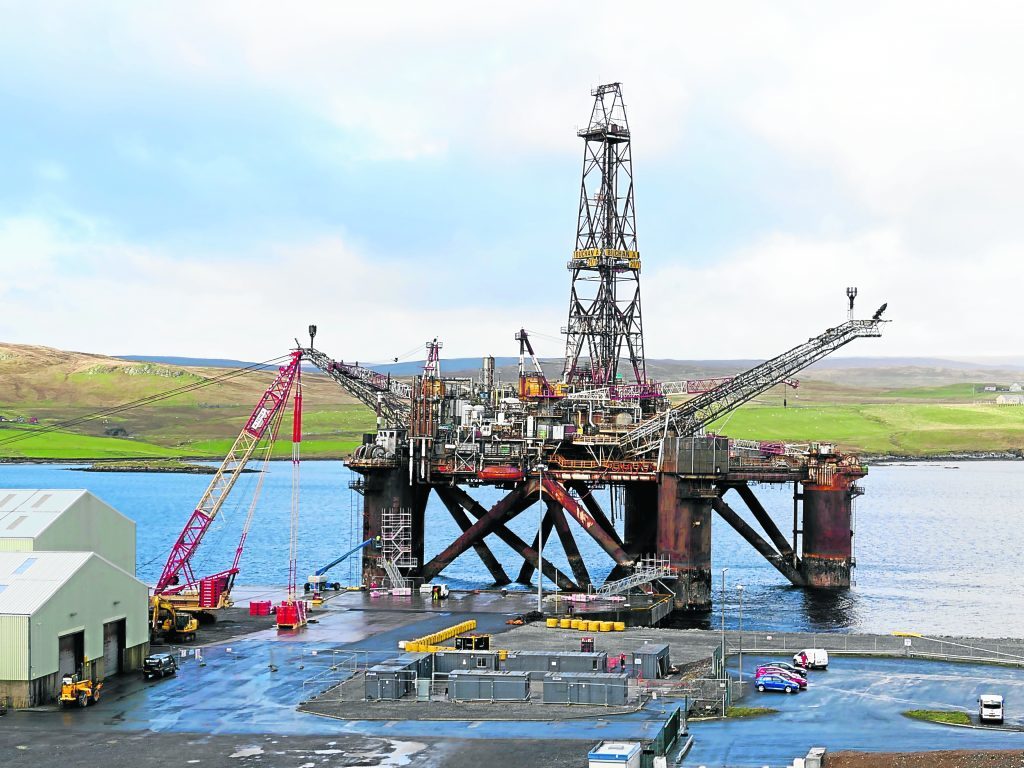 Plans to expand a Shetland port to create a "one-stop-shop" for North Sea decommissioning have been lodged with the islands' council.
Logistics company Peterson says its proposed quayside expansion at Dales Voe, in Lerwick, will help it attract more work by offering a fuller dismantling service for heavy oil industry structures. The firm and its Shetland Decommissioning initiative partner, Veolia, are currently using the facility for the decommissioning of the Buchan Alpha production vessel.
Peterson wants to develop the site on a longer-term basis, in order to carry out further projects in conjunction with facilities at Greenhead Base in Lerwick.
Work at the expanded base would mainly consist of breaking up structures and shipping the parts away. It is thought that around 20-50 employees would work there at peak times during contracts.
The proposed new decommissioning area would be nearly five acres in size and Peterson proposes to lease it from Lerwick Port Authority (LPA). Dales Voe was recently upgraded in a £12million project carried out by LPA.
Peterson decommissioning manager James Johnson said the existing facilities offered the "ideal location to service the northern and central North Sea".
He added: "Expanded facilities at Dales Voe, deep waters and one of the strongest quaysides in the UK would allow us to create an even stronger offering to the market."
LPA chief executive Sandra Laurenson said: "Dales Voe is one of only a small number of yards around the North Sea that have the capability of undertaking large platform disposal."
Recommended for you

Top North Sea operators to share plans for £1bn combined subsea decom portfolio