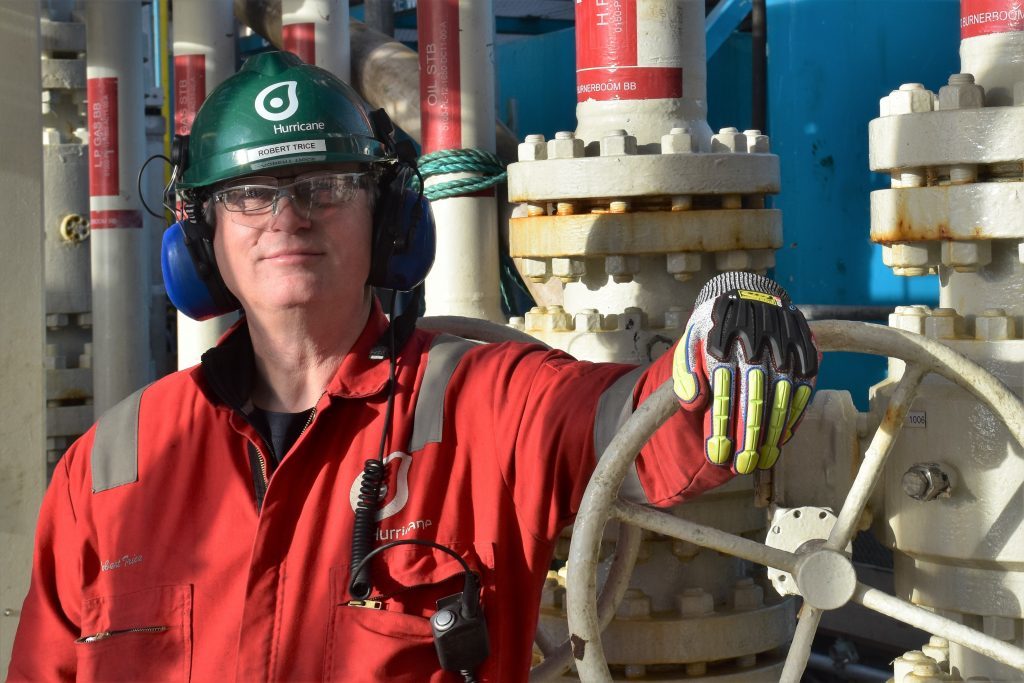 The west of Shetland Lancaster field could create a "paradigm shift" for North Sea exploration drilling, according to the chief executive of Hurricane Energy.
Analysts have estimated the development could contain as much as a billion barrels of oil, which would make it the biggest find in the North Sea since Buzzard in 2001.
Unlike most wells, which have oil trapped in porous rock like sandstone, Hurricane is drilling into granite formations – some of which are estimated to be billions of years old.
Robert Trice, a geologist, says if his projections are correct, there could be a big prize for areas within the North Sea and around the world which are similar.
Mr Trice said: "I believe it will create a paradigm shift because under the northern North Sea and central North Sea there is granite.
"If the granite works in the west of Shetland, why not the North Sea? And they work in other basins around the world so there's a potentially big prize.
"We are confident in the geology, but it's not just Hurricane being confident. We have a number of industry experts who have viewed our data, have told us of their opinions and we believe that it is a go project.
"Even in a worst-case scenario, it is still going to be commercial, that's our belief."
Mr Trice was speaking while on a visit to the Aberdeen Geological Society, to discuss the Lancaster region in depth.
Last month Hurricane said testing of the buoy for the Aoka Mizu oil production vessel's mooring system has gone to plan.
The floating production, storage and offloading vessel is in Dubai for upgrade work ahead of going to the Lancaster field.
Mr Trice added: "I was in Dubai a couple of weeks ago looking at the vessel. We are currently on track as per planned so it is very very busy times, lots going on but we are on track."