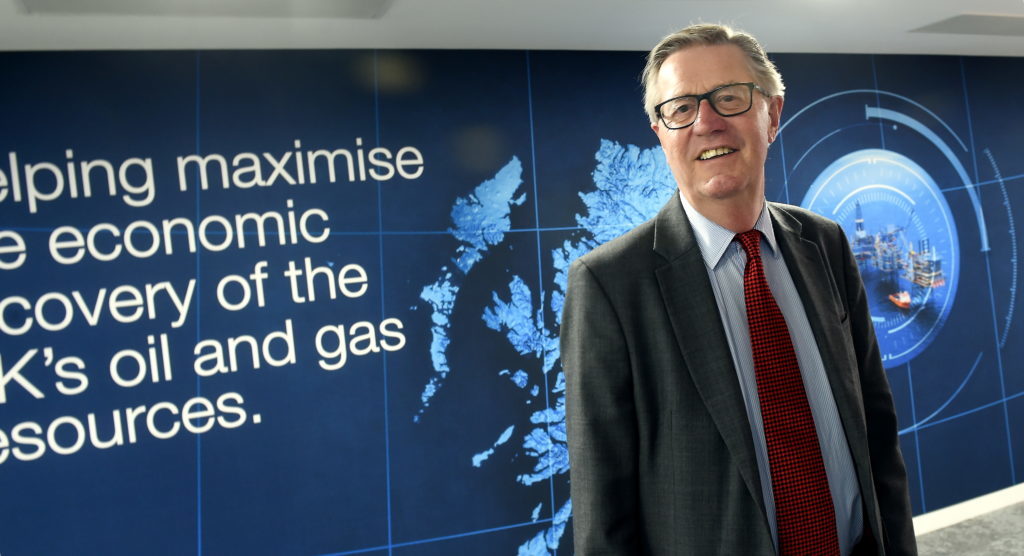 The chairman of the UK's energy regulator has urged the sector to "keep drilling and keep working together" as he stands down from the role.
Sir Patrick Brown is ending his run at the Oil and Gas Authority (OGA) following three years in the job.
The former civil servant helped establish the OGA, having previously served as the permanent secretary for the UK Department of Transport, as well as having a hand in the creation of water services regulator Ofwat and railways watchdog ORR.
Sir Patrick says he is "hugely proud" of the work of the authority since its inception in 2015, saying that helping firms to pilot new technologies is one of the OGA's key successes.
He believes it has helped the industry become more efficient, but attitudes on  collaboration still need to improve.
"In terms of collaboration, it's a mixed bag. Some people have realised that it really works, working with the supply chain to see what's the best way to do it. Not just the cheapest, but you can have quality and slightly cheaper. For some companies that is working.
"It is changing and I am hopeful that in the longer term it will get better.
"Where there is technology coming along, there are pilots. In the past, everybody used to let somebody else try first.
"I think part of the OGA's success is in persuading people to do the pilots, and that will actually be better for the
particular company.
"If it is proven, other firms will wish to follow because it is a cheaper way of doing things."
A replacement is yet to be found for the 77-year-old, who is defiant in the face of retirement  ("if somebody offers me something I want, then I'll do it!"), but he's confident he's leaving the board in good hands.
"We have a very strong board and the senior independent director Francis Morris Jones will, I assume, take the chair while a successor is appointed."
Earlier this month, the OGA revised upwards its estimates of what could be recoverable from the UK Continental Shelf, saying around 11.7 billion barrels of oil equivalent could be retrieved by 2050 – 2.8 billion higher than previously thought.
Sir Patrick says the outlook for the sector is "very good".
"The industry seems to be finding more stuff, the industry is investing, there's (Shell's redevelopment of the) Penguins field just been ticked off, and there's the Oil and Gas Technology Centre, Aberdeen is doing well."