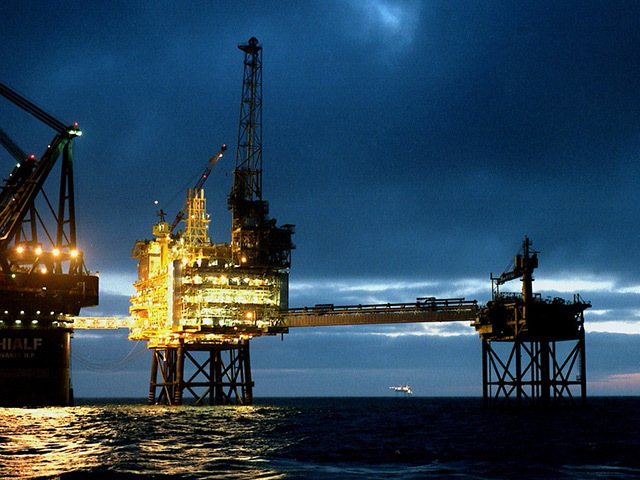 Offshore rota changes are taking their toll on the mental health of North Sea workers and their families, a leaked report suggests.
The switch to three-week, equal-time rotas has left workers' partners "struggling with home life", with some even being diagnosed with depression.
And problems at home are resulting in crew members being "distracted and not fully focused on the job at hand", according to the report.
North Sea operators and contractors switching to "three on, three off" rotas in a bid to lower costs was widely reported during the oil sector downturn.
It means the concerns raised in the report are likely to apply to a sizeable number of platforms on the UK continental shelf.
The move was widely condemned by trade union officials, who warned that spending three weeks at a time offshore, instead of two, would have dire safety implications.
The report, seen by Energy Voice, was written by a safety representative on Shell's Shearwater platform in the central North Sea, 140 miles east of Aberdeen.
The report author said morale on the platform was "at an all-time low" and that workers felt Shell was winning a "race to the bottom" within the industry.
It called for the Anglo-Dutch oil major to look into the complaints and "establish itself as a leader" in dealing with health and safety issues.
A spokesman for Shell said the firm took the safety of crew "very seriously" and that it worked closely with safety representatives.
It is understood contractors on Shearwater have a three on, three off schedule, though Shell employees work to a three on, four off rota.
It is unclear whether the safety representative is a contractor or a Shell employee.
The report said some family members who had no issues before the rota change are now struggling badly.
"The workforce is now feeling a sense of dread in the week prior to returning offshore with partners saying they don't know how they are going to cope," it said.
"This starts the three week trip off on a low point and things rarely improve by being away from home."
The report also said people were becoming "more argumentative and withdrawn within the working environment", while "instances of being foul tempered with family upon returning home" were also noted.
Furthermore, staff members fear being put at "the top of the list for the next round of redundancies" if they are identified as having mental health issues, according to the report.
It is understood Shell currently has no redundancy plans.
Steve Phimister, upstream vice president for the UK and Ireland at Shell, said in December that the company was fitter and ready to invest in the North Sea after taking steps to turn around the business.
Shell's spokesman said: "We take the safety and welfare of all personnel who work on our assets very seriously.
"We acknowledge that offshore personnel have experienced change over the last few years and we will continue to engage with and listen to our workforce on matters they raise with us.
"We work closely with our safety representatives on an ongoing basis.
"Through regular engagement we discuss a wide range of topics and as required we look into specific matters and provide feedback."
Recommended for you

Approval of Shell Jackdaw field in North Sea 'imminent', report claims