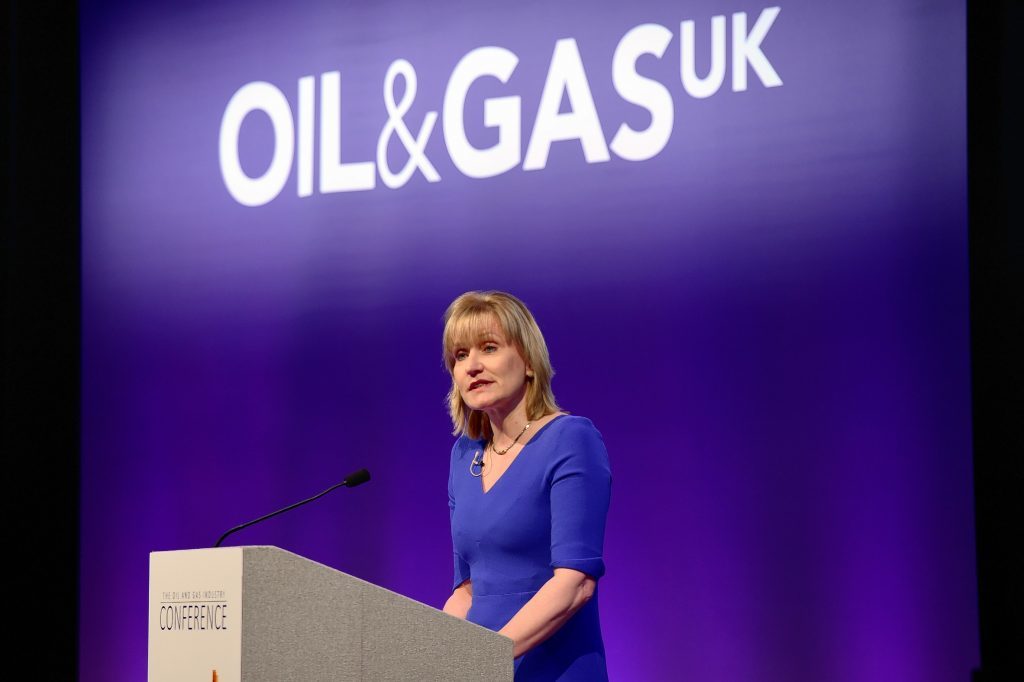 The North Sea supply chain is "still struggling", though more than half of oil firms expect to take on more new recruits this year.
Oil and Gas UK said the service sectors faced some of its "toughest times" during the downturn, as turnover fell by more than £10billion from 2014-16.
Revenues for the sector are expected to stabilise this year, however.
The rate of business failures has slowed down. Eighteen companies went through insolvency in the first three quarters of 2017, compared to 40 for the whole of 2016.
Recent reports from the industry body said the oil sector supported 300,000 jobs in the UK, down from 460,000 in 2014.
OGUK said companies are now optimistic about recruitment, with 56% of those surveyed expecting their employee numbers to increase.
Only 6% anticipate further headcount reductions.
Some businesses are having difficulty recruiting people with certain skills, prompting some to make changes to trainee and apprentice schemes to tackle the problem.
OGUK chief executive Deirdre Michie said: "We must recognise that many areas of the supply chain are still struggling with the impact of the downturn and have yet to benefit from any upturn in activity.
"It's vital that we keep driving fresh thinking, innovative approaches and efficiency efforts.
"The short-term outlook for our sector is more positive with new projects and new entrants bringing new life to the basin, but there are undoubtedly longer-term challenges."
Recommended for you

UK government says lack of supply flexibility could leave gas system "exposed"