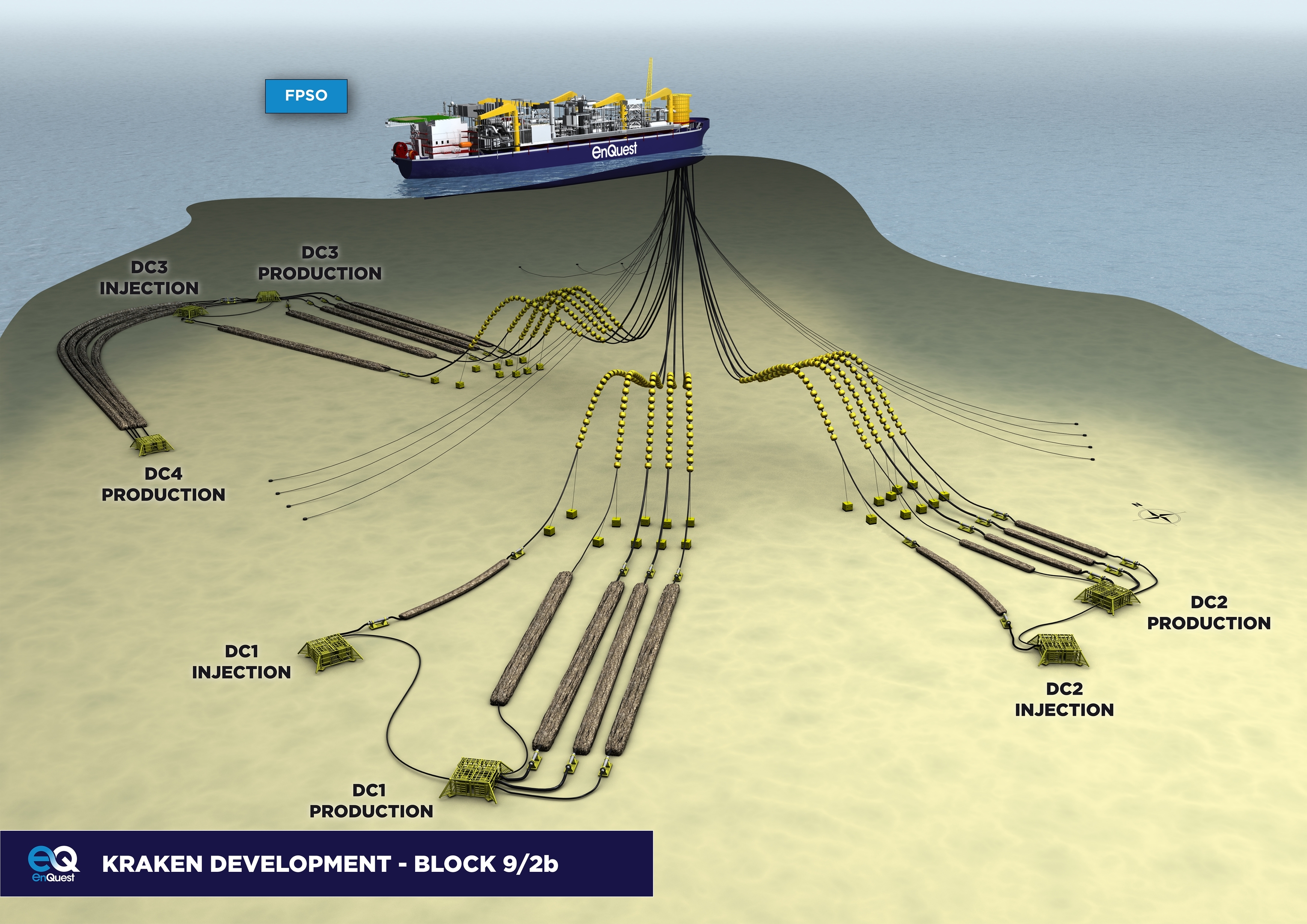 Enquest says it is waiting on the "right offer" for the sale of a 20% stake in its Kraken field in the North Sea.
The oil producer announced its annual results yesterday, saying production this year is expected to reach up to 58,000 barrels per day.
That has been largely bolstered by the flagship Kraken development, which came on stream last year.
Enquest says the field has averaged around 38,000 barrels per day in the first two months of the year.
The firm has net debt of $2billion (1.4billion) and is aiming to reduce that going forward.
Enquest announced in January that it is aiming to sell a 20% stake in Kraken in order to help meet that aim, and it is thought the sale could bring in as much as £289million.
Chief Executive Amjad Bseisu said: "We are talking about it, we're considering our options to sell off 20%. If we get the right offer we will consider that.
"It is our most valuable asset and it is a big part of our production and a big part of our future."
Analysts at JP Morgan Cazenove said the Kraken development is "fundamentally key" to group performance.
The field was shut down due to extreme cold weather this month, meaning another planned closure in April will no longer go ahead.
Richard Hall, head of major projects at Enquest, said: "We are very confident. Wells have been coming on progressively.
"In March we had a difficult time due to the extreme cold weather at the start. Going forward we are hoping for steady production.
"It like for like. It was an opportune time to do it as we had a shutdown for the processes. We will still have a shutdown later in the year."
Despite a positive outlook for 2018, the company's financial results for 2017 showed a drop of earnings before interest, tax, depreciation and amortisation of 36.4% to $303.6million (£216.9million).
Revenue also fell by a quarter to $635.2million (£454million).
Kraken lies around 77 miles east of the Shetland Islands
Recommended for you
X

Wood still committed to its Aberdeen roots, CEO says