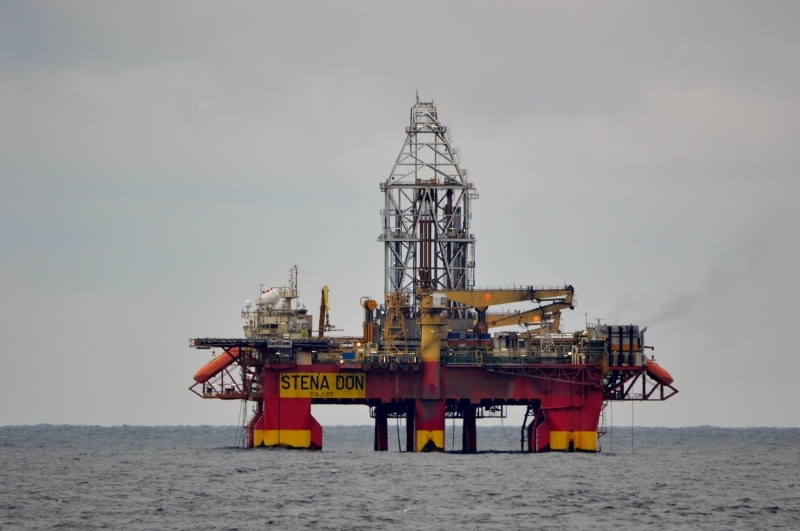 A Norwegian offshore union has said that Aberdeen-based Stena Drilling is "not wanted" in the country's waters following a row.
Last week, Industri Energi (IE) claimed its representatives had been denied access to Stena's drilling rig, the Stena Don, which is moored in Orkney.
The union wanted to join the ship as it is understood around six men on board the vessel are represented by IE, and were coming to the end of their Norwegian contracts.
Stena says it was unable to arrange a meeting with IE for safety reasons as maintenance work involving heavy lifting is being carried out on the rig.
The firm added that every crew member on board is now on a UK contract in anticipation of North Sea work and to comply with employment law in Britain.
It has instead offered to arrange a meeting via video conference or on the island of Orkney, rather than on board the Stena Don.
Despite this, Asle Reime, the national secretary of Industri Energi, described the situation as "unacceptable."
"The case has now been ongoing for over a week and despite massive pressure from the Union and frequent correspondence between the management of the rig company and leadership in Industri Energi, Stena Drilling still refuses to let our shop steward meet the members on the rig.
"Such behavior is completely unacceptable. The company shows no signs of changing its attitude.
"Therefore, we must go to the dramatic step of declaring Stena Drilling as not wanted on the Norwegian continental shelf, as we did with the same company in 2010."
Stena Drilling said its position remains the same in that safety is paramount and cannot arrange a meeting on board the rig itself while work is being carried out.
Managing director Erik Ronsberg said: "We respect Industri Energi's rights and wishes but we continue to be stunned due to the fact that we are trying to provide jobs and not create problems.
"The safety of the people on board is paramount.
"We have multiple unions that we have worked with and had a fantastic dialogue with.
"We certainly hope to return the Stena Don to Norway in the future where we have had successful crews in the past."
Recommended for you

HSE serves notice against Stena Drilling over legionella risk