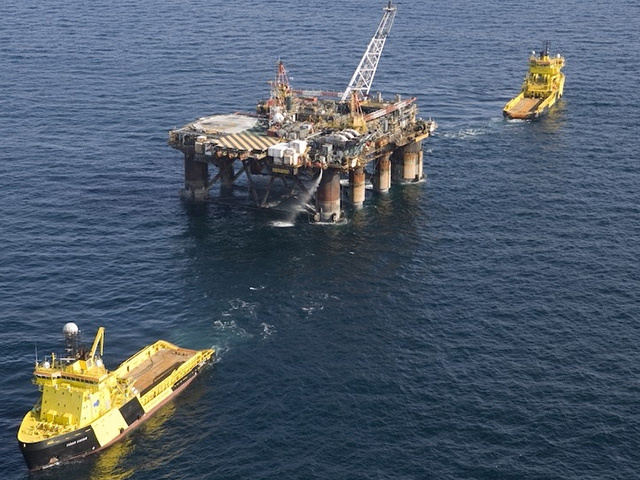 Israeli firm Delek Group said today that its takeover of North Sea oil producer Ithaca Energy gave it a shot in the arm last year.
Delek completed the acquisition of Ithaca in June 2017 when it bought the remaining shares in the Aberdeen-headquartered company.
The deal valued Ithaca, which achieved first oil from the Stella field in February 2017, at £1billion.
The takeover was in line with Delek's strategy of transforming itself into a "key international energy player" focused solely on exploration and production.
The Netanya-based company also owns about 15% of Faroe Petroleum, another Aberdeen firm focused on the North Sea.
Delek's revenues for 2017 totalled £1.37billion, up 17% year-on-year, while net income doubled to £242million.
Delek chief executive Asaf Bartfeld said 2017 was an "excellent year" for the company and vowed to press ahead with "international energy activity based on existing investments in the North Sea and the Gulf of Mexico".
Ithaca contributed £4million to Delek's net income last year.
Production from Ithaca's portfolio totalled 13,909 barrels of oil equivalent (boe) per day last year, a 49% increase thanks to the start of production from Stella, located in the central North Sea.
Operating costs were reduced by 17% to $19 per barrel.
Ithaca chief executive Les Thomas said the firm was now "fully established" within Delek, giving the company an "enhanced platform" for North Sea growth.
It is understood that Ithaca will consider increasing its equity in fields it already partially owns, while also looking at assets which currently sit out with its portfolio.
Ithaca also plans to refinance its debt facilities this year. The process is expected to take weeks rather than months. The company expects its net debts to be £396million at the end of March.
First oil from the Harrier field, which is part of the Greater Stella Area, is expected mid-2018.
Ithaca forecasts its portfolio will produce 15,000 boe per day in 2018.
The firm also owns a stake in the BP-operated Vorlich development, which is in line for start-up in 2020.
Recommended for you

Rosebank approval was 'litmus test' for UK offshore sector