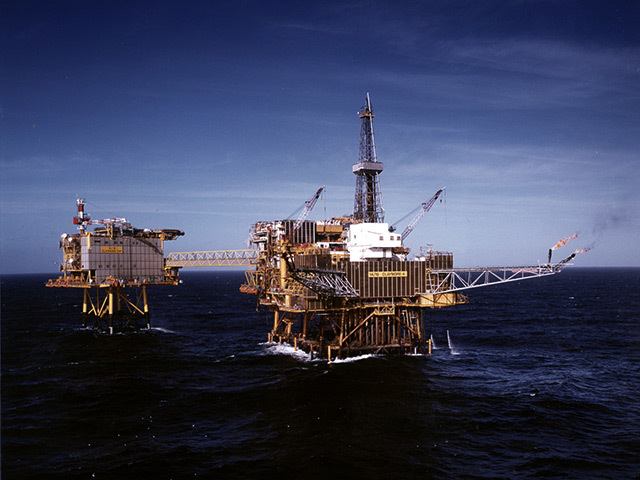 A union boss has questioned the culture of a North Sea operator, after a worker claimed he was removed from a platform after discovering a "blacklist".
The list, which contained the names of 15 offshore workers, was found last month on the Claymore platform, operated by Repsol Sinopec Resources UK (RSRUK).
A rope access rigger, who did not wish to be named, discovered the document on a shared drive in a communal computer area on the installation.
He says he then took it to management and was later told to leave the platform following a disagreement, with four days left on his rota.
The document did not contain explanations for the inclusion of each of the 15 workers' names.
But two workers were said not to have passed their first trip assessment and another was described as "aggressive".
RSRUK says it has taken the allegation "very seriously" and will be "reinforcing existing guidance" at all of its sites to ensure correct practices are carried out.
The firm added that its investigation has found "no evidence" to suggest any personnel have been treated unfairly.
Management met with union officials to discuss the matter yesterday.
Unite regional officer John Boland said there is a "cultural issue" that needs to be addressed.
"The thing is that for someone to put it on a Repsol spread sheet, that person must have thought that is fine to do, so there is a culture there.
"In my view it is secondary blacklisting, it's associated.
"There's nothing illegal in what they are doing, but it is a moral issue.
"The simple situation is if that happens then the likelihood is this person will be laid off by their company. You could have someone with 30 years' service and an operator like Repsol could say they don't want someone there for them.
"That's the problem in the system that's there at the moment.
"They said they were going to put a procedure in place. It's a small step but it's a step in the right direction."
In 2009, an agreement was reached between industry officials and union leaders to ban the practice of blacklisting – known colloquially as NRBd (not required back) – to help encourage whistleblowers with safety concerns.
The man who discovered the list, who has worked offshore for over 22 years, is currently suspended with full pay, pending an investigation.
He said: "It's outrageous in this day and age that someone could ruin their career over a personality clash.
"If their company gets a whiff of this in HR, it could basically ruin their careers, I was disappointed by that approach from management.
"If somebody had a personality clash with someone at one time or another, they have been victimised.
"I spoke to one or two of the guys on the list and they were absolutely oblivious to it.
"People could end up losing their careers, if anything happens there should be a disciplinary process taken.
"I met with the Heli Admin first and then I took it to the team leader and we had a disagreement. All of a sudden they tried to take it off the computers downstairs.
"They weren't happy that I was talking to people about it on the platform."
A spokesman for RSRUK said: "Repsol Sinopec holds itself to the highest ethical standards in the way we do business, including a commitment to the guidelines agreed between Trades Unions and industry and published by Oil & Gas UK, covering the removal of personnel from an offshore installation.
"We have taken this allegation very seriously. We are carrying out a full investigation and we will be reinforcing existing guidance to all our sites to ensure consistent and appropriate practice when managing issues of competence/suitability.
"However, to date we have found no evidence to suggest that anyone has been treated unfairly on any of our sites, or that as a company we have behaved in a way that is inconsistent with the agreed guidelines. Some of the names mentioned are of individuals who have mobilised to our sites subsequently.
"The safety of people on our installations is paramount and consequently we have high expectations for standards of behaviour that support this. In the event that an individual's behaviour while working on our sites falls short of these standards – whether in regards to safety and/or personal conduct – they are liable to be removed from the site. In such circumstances we would always work with the individual's employer to ensure that this is done fairly and transparently."
The Claymore platform lies around 100 miles north-east of Aberdeen.
Recommended for you

North Sea workers end trade dispute after securing £9,000 pay rise