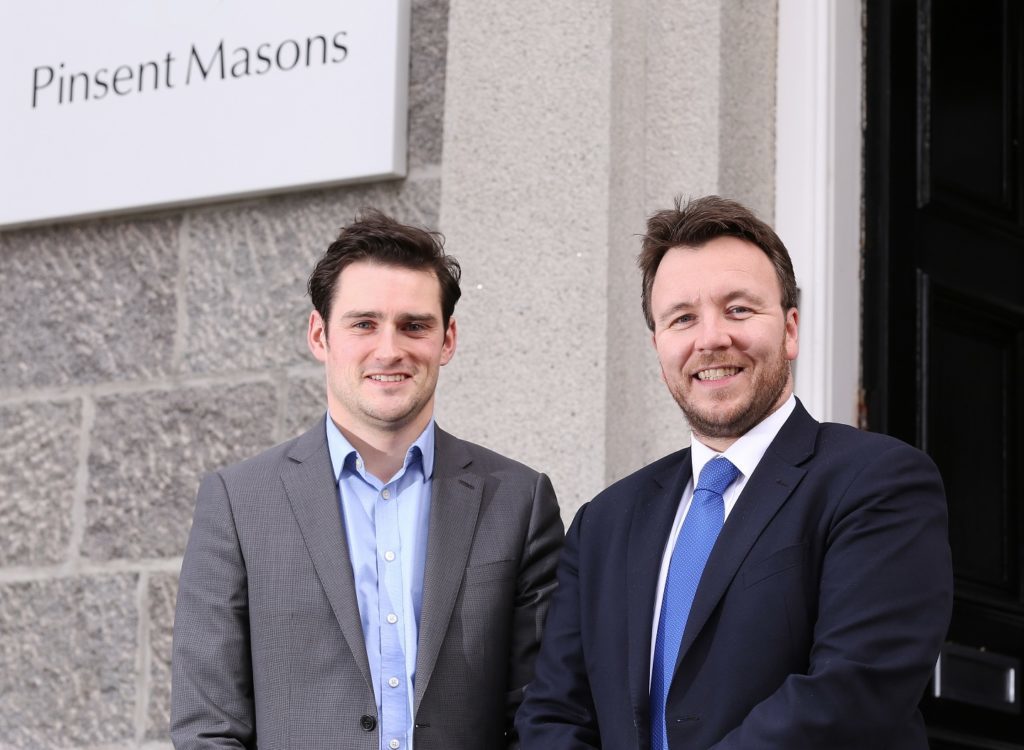 Legal firm Pinsent Masons has been appointed to help mentor the ten start-ups selected for the Oil and Gas Technology Centre's TechX programme.
Last month, 10 firms were selected for the programme, which kicks-off in June, with each firm set to receive up to £100,000 in funding.
With over 200 applications, the OGTC selected those with ideas for new technologies that could "change the world".
They included special technology to soak up oil spills offshore, as well another project to map out the ocean floor.
Pinsent Masons will provide advice on company structures, responsibilities and legal updates relevant to the new enterprises.
It will also host formal teching sessions and drop-in clinics throughout the programme.
Pinsent Masons partner and oil & gas technology law specialist, Martin Ewan, said: "It is very exciting to be in on the ground helping this next generation of energy entrepreneurs and we are delighted to be supporting TechX as official legal partners.
"The North Sea was built on innovation and enterprise and the technologies developed here in the north east over the last 30 years underpin a vast range of exploration and production techniques now deployed across the oil and gas producing world.
"To ensure maximum recovery and efficiencies in the UKCS over the next 50 years, we must encourage this new generation of innovators coming through and help as much as possible to turn their visions in to reality through swift market entry.
"We are looking forward to contributing to this unique project by adding our decades of expertise in the energy sector and making the growth process as pain free as possible."
David Millar, TechX director for the OGTC, said: "We're delighted to have Pinsent Masons on board as the legal mentors for our Pioneer programme. Navigating the legal landscape can be challenging at times for even the most experienced organisations, so having an established legal partner help guide the pioneers is invaluable."
After the programme and a 12 month incubator, energy giant BP and the OGTC will select the top two firms which could win a further £100,000.