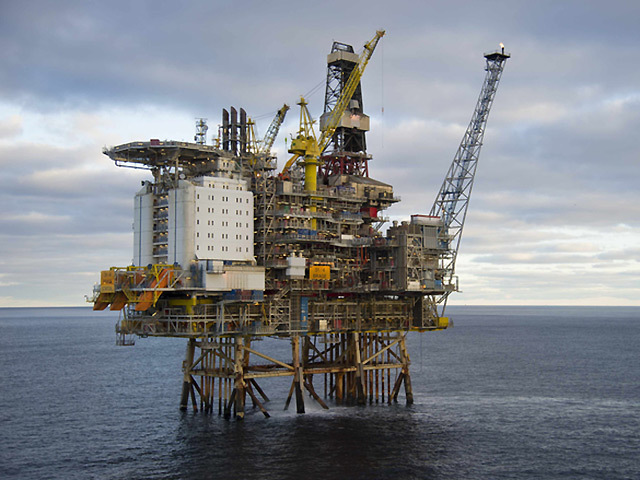 Faroe Petroleum should be braced for a takeover from Norway's DNO, according to a leading analyst.
The Oslo-based firm has grown its stake in Aberdeen's Faroe to 27.7% over the course of three transactions since Wednesday morning.
DNO has since said it is not planning to make a bid for the UK and Norway-focussed oil explorer.
However, John Scrimgeour, executive director of the Energy Institute at Aberdeen University, said "it's difficult to understand why else they would be building up such a share in the company."
Britain's takeover code says that a firm publishing a "no intention to bid statement" needs to wait at least six months before crossing the 30% ownership threshold.
The firm said in a statement that it plans to "support Faroe Petroleum management's growth focussed strategy".
DNO returned to the North Sea last year following a six-year hiatus focussing on the Middle East.
It currently holds 19 exploration licenses in the UK and Norway.
Mr Scrimgeour thinks they're coming after Faroe, which was founded in the late 1990s with chief executive Graham Stewart being "instrumental" in the process, according to the company.
He said: "The fact that they have gained the shares in the firm, and then gained even more, if you're Faroe you know that they are after you. You would expect Faroe to defend that.
"When you start a takeover there are things you have to do. I think legally they are saying they are not, but a reasonable man would expect them to do something in the near future.
"It's Graham Stewart's baby, he's grown it himself. I'm sure that he wouldn't want to lose his job or his company."
The deal followed the announcement from Faroe that two significant gas discoveries had been made in the Norwegian Sea which it holds a 20% stake for in each.
DNO took an initial 15% interest in the firm from Israeli company Delek for £70million at £1.25 per share on Wednesday.
A statement from Faroe said the deal "substantially undervalues the company and its prospects".
DNO later took an additional 10% followed by another 2%.
The remaining major shareholders in Faroe include investment firms such as Black Rock, Aviva, JP Morgan and Invesco Perpetual.
Mr Scrimgeour agrees the sale at £1.25 per share was undervalued, adding that there is room for DNO to move forward with a potential takeover.
He said: "The other big investors are the likes of Black Rock, JP Morgan and Aviva.
"These guys are just ruthless, if it gets more than they think its worth they will take an offer.
"I'd suggest there is room for it to move forward."
Recommended for you
X

BP aims to grow technology with incubator experiment