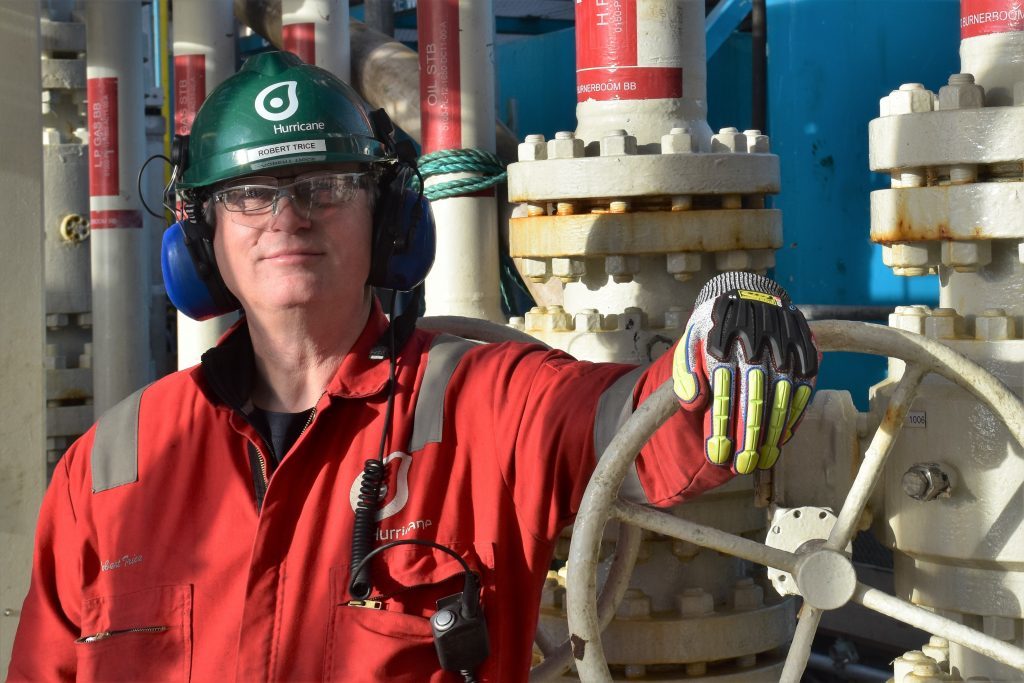 The head of Hurricane Energy says the west of Shetland is the "right address to be in" for oil explorers.
Robert Trice believes the region will have a big role to play for the UK Continental Shelf (UKCS) going forward, as Hurricane gears up its Lancaster development.
His comments come as the firm reports on its financial results for 2017, what Mr Trice describes as a "transformational year".
Despite pre-tax losses widening by around £500,000, the firm said it is in a position of strength with the Lancaster early production system (EPS) now moving to execution phase.
The development is set for first oil in the first half of next year and could have over a billion barrels of oil equivalent.
Mr Trice said: "My comments reflect the views of many explorers. There was an OGA meeting earlier in the year and many of the panellists were asked where they would like to go next and they said West of Shetland.
"The geology is different to the North Sea but in that there is new learning and new discoveries. Small and large fields have been found. It's definitely the right address to be in if you are in oil exploration and appraisal for sure."
It comes while BP has today announced it has sanctioned a new development in the region.
Other recent discoveries in the region include the firm's Capercaillie and Achmelvich fields in January.
In Hurricane's financial results, the firm said it had come through the difficult task of raising the $530million required to take the final investment decision on the Lancaster EPS.
Mr Trice added: "It was difficult, there's no question. While we were out raising the money over a two week period the oil price seemed to be plummeting every day.
"There was real interest obviously because we got the money away."
Recommended for you
X

Spanish tidal firm ink Orkney marine test agreement