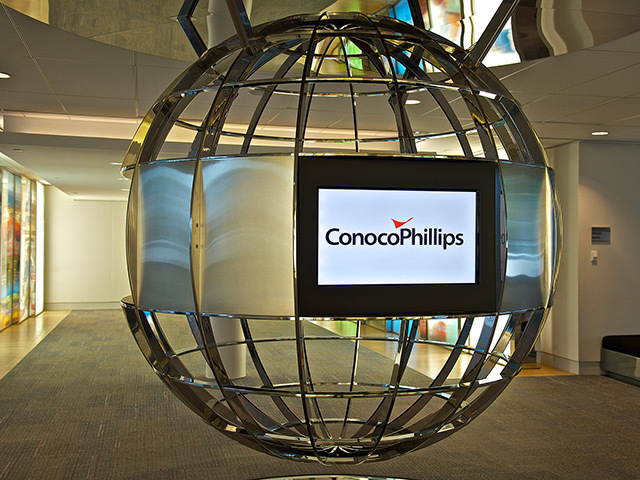 Energy giant ConocoPhillips has confirmed plans to axe 450 jobs across the UK, reducing its headcount by more than a third.
The company employs about 700 people in Aberdeen, but it is not yet clear how many of those staff members will be affected.
The move is in response to the firm halting oil production in the southern North Sea.
A spokeswoman for ConocoPhillips said: "It is anticipated that around 450 positions will be lost across ConocoPhillips' UK assets between October 1 and April 2020.
"This is following a voluntary redundancy programme being carried out due to cessation of our southern North Sea production through the Theddlethorpe Gas Terminal later this year."
The spokeswoman also said it was too early to say how many jobs would be lost in Aberdeen.
Ross Thomson, Conservative MP for Aberdeen South, said: "This will obviously be very worrying news for employees at Conoco Philips in Aberdeen.
"I will be urgently seeking further information on exactly how many posts in the city may be affected.
"The timing of the announcement is surprising given recent signs of a recovery in the North Sea sector.
"It is particularly disappointing to hear this on a day that BP has announced it is developing two new fields in the UK Continental Shelf capable of producing 30,000 barrels of oil a day."
Jake Molloy, regional organiser for trade union RMT said: "This is more disappointing news.
"It flies in the face of countless analysts who said that we've turned the corner.
"I'm sure there are a lot of worried workers, that have the dark cloud of redundancy and termination hanging over them."
Scottish Labour's energy spokesman, Lewis Macdonald MSP said: "Job losses of this scale show that the oil jobs crisis is far from over."
Recommended for you

Norway well slot: ConocoPhillips seeks Bounty and Lamba