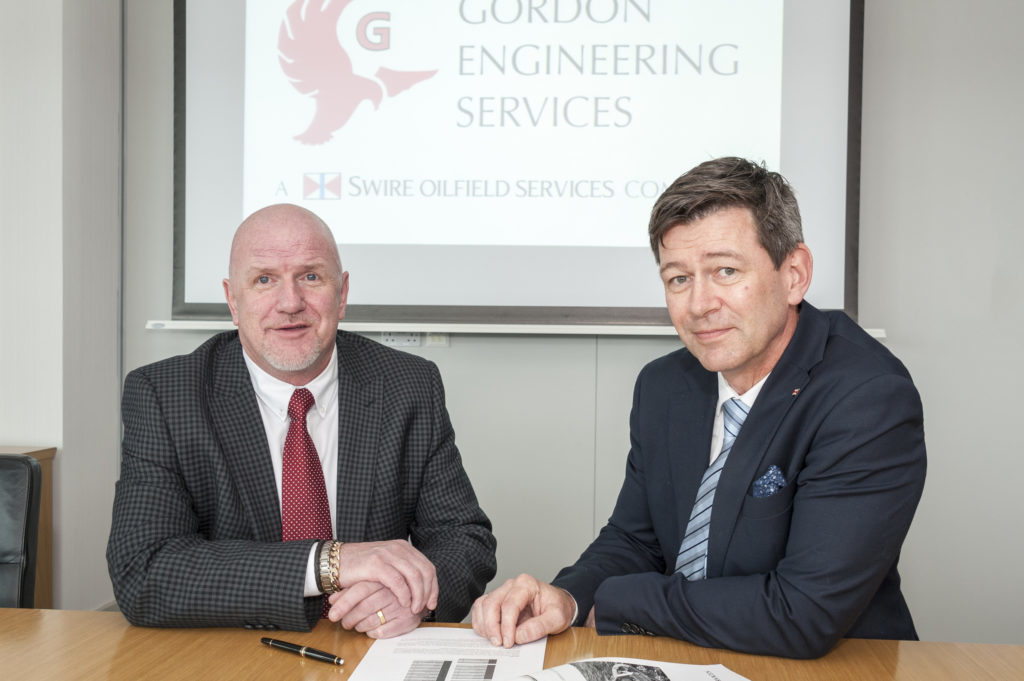 Entrepreneur Phil Gordon has sold his oil and gas aviation business to a fellow Aberdeen firm after setting it up 23 years ago.
Swire Oilfield Services has taken over Gordon Engineering Services (GES) for an undisclosed fee.
Mr Gordon established GES in 1995, with a focus on helicopter fuel systems for the oil and gas industry. He will remain part of the business under Swire as aviation and fabrication manager.
Swire said the two companies would offer a combined end-to-end service.
Manfred Vonlanthen, the energy service group's chief executive, added: "This strategic acquisition forms an integral part of our ongoing commitment to the development and diversification of our service offering.
"As the industry continues to demonstrate signs of recovery, we are looking at opportunities across the board to develop our service offering.
"This acquisition represents an exciting and positive step forward for the growth of Swire Oilfield Services and reinforces the continued and long-term commitment of our owners, John Swire & Sons, to our business."
Mr Gordon said: "The last 23 years have been an incredible journey and I am extremely proud of the business the team and I have nurtured and developed.
"The acquisition by Swire Oilfield Services will help us enhance our capabilities, service offering and global reach."
Swire claims to be the world's largest supplier of offshore containers to the energy industry, as well as providing a range of other services.
Recommended for you

Lab services firm Oleochem swoops for north-east rival