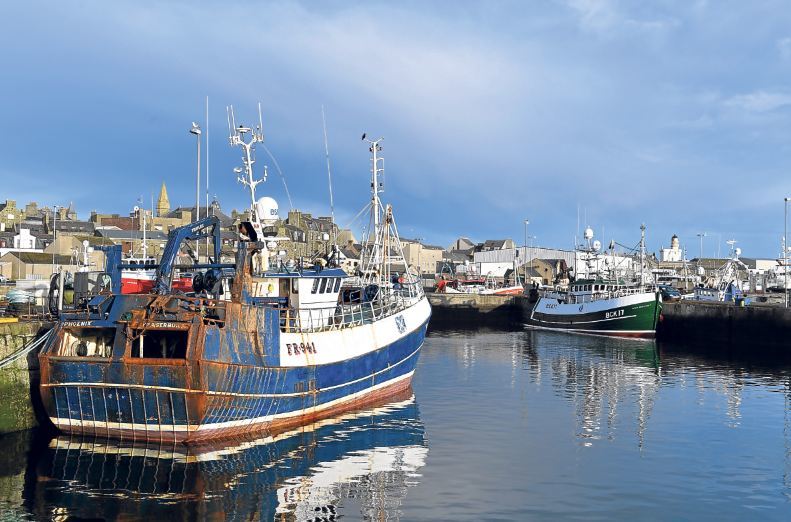 An ambitious project to modernise and diversify Fraserburgh Harbour has been unveiled.
The multimillion-pound vision, by the port's commissioners, aims to show the world that the town is "open for business" with ideas to attract not only workers, but giant cruiseliners to the area.
Over the next six months, a consultation will be held to develop a masterplan, which will then be used to shape future developments.
So far, ideas have included a new fish market and a new breakwater to bring in ships larger than the likes the harbour has ever served before.
Last night, harbour chairman Michael Murray said nothing was being ruled out as they are determined to push Fraserburgh forward.
"Engagement on this scale has not been undertaken in the past," Mr Murray said.
"By that time, all board members will have stepped down, but the masterplan will provide a basis to take Fraserburgh harbour forward.
"We've had, just last week, our first initial stakeholder meetings, inviting as many people as we could to come on board and give their ideas as to what they thought Fraserburgh harbour needed.
"There will be a further opportunity for engagement at a later date."
There has not been a major change in the landscape of the harbour for more than 100 years.
And while fishing and fish processing is still the "backbone" of the community, Mr Murray said there was a need to diversify.
His announcement came just hours after bosses of Young's Seafood, which has a processing plant in the community, announced they were selling off the firm.
Mr Murray added: "We really do need to look at the future, and if, for example, we can bring a new fish market to Fraserburgh it can increase the fishing here as well as bringing an economic benefit to the town.
"Alongside that we want to encourage an increase in the local processing capacity.
"Perhaps we could develop so-called incubator units to help people get started and also assist existing companies to develop and expand within the port.
"We have available capacity to assist with this. This would bring new jobs and extra spending power to the town and wider area.
"Fishing will always be the backbone of Fraserburgh, because as a whole we are one of the most reliant towns in Aberdeenshire on the industry.
"But we are all minded that we need to diversify whether this be into the offshore renewable sector or facilitating the decommissioning of smaller oil and gas components.
"This is about opening up new opportunities for the harbour and local supply chain."
He added that consideration will also be given to efforts to improve tourism links. "The message we want to put out is that we're open for business and we're looking for opportunities," he said.
Last night, the efforts were welcomed by local MSPs.
Conservative Peter Chapman said: "It is important to look ahead and I congratulate the board on its vision.
"Fraserburgh has always been a fishing town and the harbour is the focus and the key driver of prosperity for the town and the surrounding area.
"It is exciting to think how the port could be transformed over the next 10-20 years. After we leave the EU next year, there is a huge opportunity to grow our local fishing industry.
"That means there will be a need for improved infrastructure and processing capacity in harbours like Fraserburgh.
"Growth should not stop there, however, and it is good to hear thought being given to diversification into renewables and decommissioning.
"We all want to see Fraserburgh thriving and these plans can help that to happen."
Recommended for you

Turbine tables: Fred. Olsen Renewables and ReBlade team up to tackle wind waste