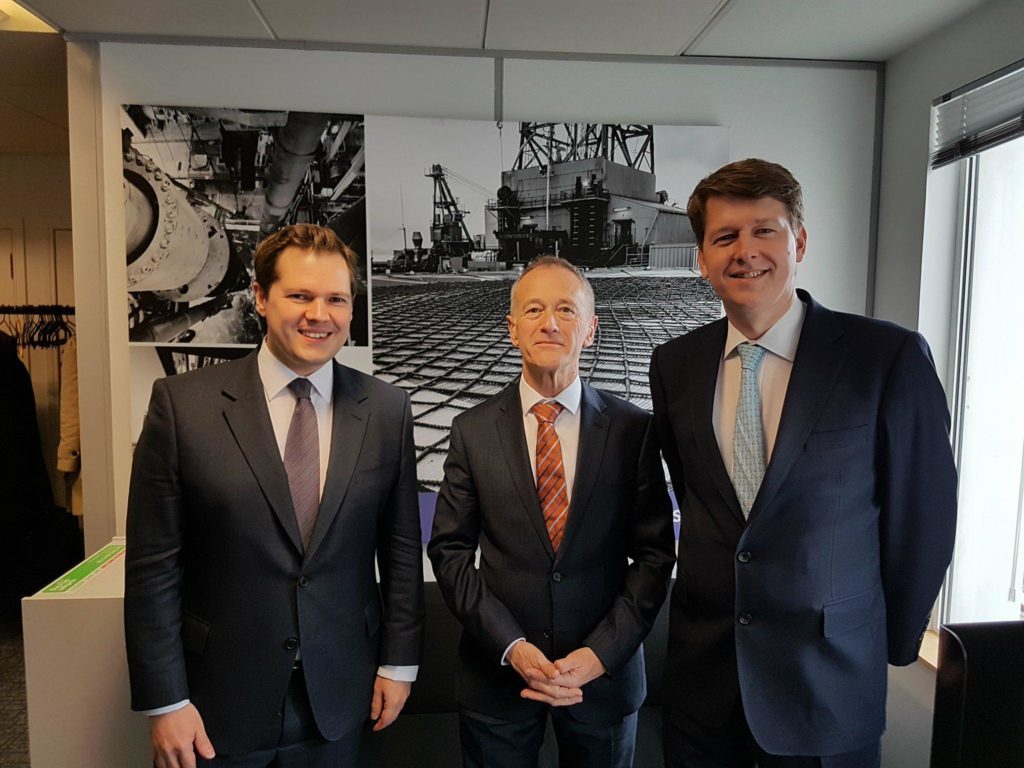 Customs charges for the offshore industry worth up to £145million which were set for to start in July have been pushed back by nearly a year.
Brexit minister Robin Walker and exchequer secretary to the Treasury Robert Jennick made the announcement during a visit to Aberdeen yesterday.
It was revealed last week that HMRC would implement the charges in July, costing as much as £145million and £120million each year after that.
The charges now won't come into force until next April and could be pushed back further if the industry can prove the deadline isn't sufficient.
The UK Government insists the charges come following a decision by the EU Commission over ship work end relief and is not related to Brexit.
Mr Jennick said: "We have looked at it and this is a decision that was taken by the European Commission.
"It is a matter that we opposed and argued against in Europe but a decision was taken and we want to ensure that we do everything we can do support the industry here.
"Today I was able to announce that we're moving the date of implementation from July until at least April 2019.
"We'll also be listening to the industry and working with them to see how we can make it work as best as possible for them if there are any imaginative solutions that together we can come up with to avoid or mitigate the measure.
"I also told the industry that if they were able to bring forward the evidence that even the extended deadline of April next year isn't sufficient, that we're open to looking to extending it further and to negotiating with the European Commission to achieve that."
The industry has reacted positively to the news, however questions remain on how the policy will be put in place.
Mike Tholen, upstream director at Oil and Gas UK, said: "I think industry will feel positive that they are being listened to.
"The extra year is a good start, whether it's enough will depend quite on how it is worked in practice.
"Government officials are really working closely with the industry to try and shake down the technicalities and to really see whether the solution on offer is actually going to be effective long-term."
Brexit minister Robin Walker said there was "no indication" the charges were due to Brexit, with the Scottish Conservatives accusing the SNP of "scarmongering" over the issue after a parliamentary debate last week.
The SNP's Aberdeenshire East MSP Gillian Martin said: "This is welcome, if extremely limited, movement by the UK government.
"But if they think that delaying millions of pounds in customs charges on the oil and gas sector makes up for the billions siphoned off the industry over the past 40 years, then they're clearly detached from all reality.
"As the shoots of recovery are coming through in the North Sea, revenues should be reinvested in the Scottish economy to get people back into work."