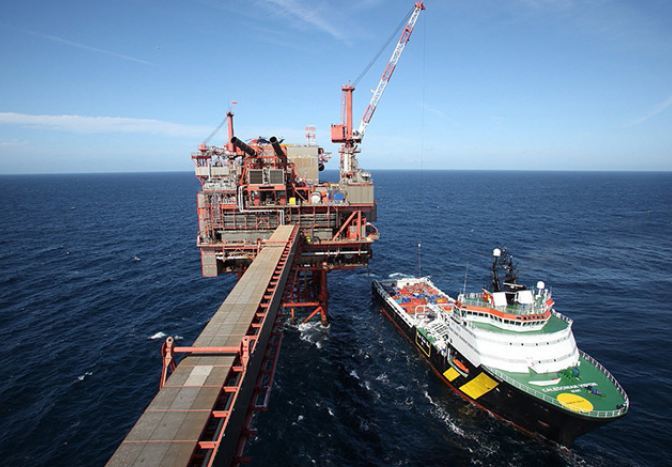 The Scottish Government has invested £1.9million in the Oil and Gas Technology Centre's (OGTC) new decommissioning hub in Aberdeenshire.
The National Decommissioning Centre of Excellence in Newburgh will open later this year in partnership with Aberdeen University.
Energy minister Paul Wheelhouse made the announcement during a visit to the university's Oceanlab facility, where the new centre will be based.
The money, which builds on other investment from the OGTC and the university, is being granted through the Scottish Government's Decommissioning Challenge Fund.
It will be used for facilities at the centre including an underwater cutting laser and a dedicated computer lab.
The centre is aimed at reducing the cost of North Sea decommissioning by over a third, and will be used as a training base and testing area for different approaches to shutting down assets.
Mr Wheelhouse said: "The Decommissioning Challenge Fund has been a successful vehicle for funding a broad range of interesting decommissioning projects and levering in private sector investment.
"We believe working with the Oil & Gas Technology Centre and investing in the Decommissioning Centre of Excellence will expand the reach of our funding and further support sector innovation.
"This will enable advances in reducing the cost of decommissioning and confirm Scotland's place as a global centre for decommissioning expertise.
"Decommissioning is a hugely important part of the life cycle of a field. It has to happen so therefore it's important that we do that as efficiently at lowest cost possible and what I'm keen to do from a Scottish Government point of view is capture as much of that economic activity for Scotland.
"This facility will hopefully be a cutting edge centre of innovation in itself.
"The Oil and Gas Authority (OGA) has a target to reduce the cost of decommissioning by about 35% and we share their aspirations to do that.
"It's £17billion of activity forecast in the North Sea basin in terms of decommissioning between now and 2025, that's a huge economic prize.
"We know that the North Sea is one of the more mature basins in the world, we can learn from that and be absolutely at the forefront of helping other basins decommission so it will become a knowledge-driven industry in the north-east of Scotland servicing a global market, recognised to be a world centre of excellence for decommissioning."
Decommissioning solution centre manager for the OGTC Roger Esson said: "We're delighted to have secured this important investment from the Decommissioning Challenge Fund.
"We want to transform the future of decommissioning and the funding will help create an environment that fosters innovation, and where academia and industry can work together on cutting-edge solutions.
"There is a significant export opportunity with decommissioning and the National Centre of Excellence is a valuable opportunity for supply chain companies and technology developers in Scotland, and across the UK, to develop the capability to meet domestic and global demand."