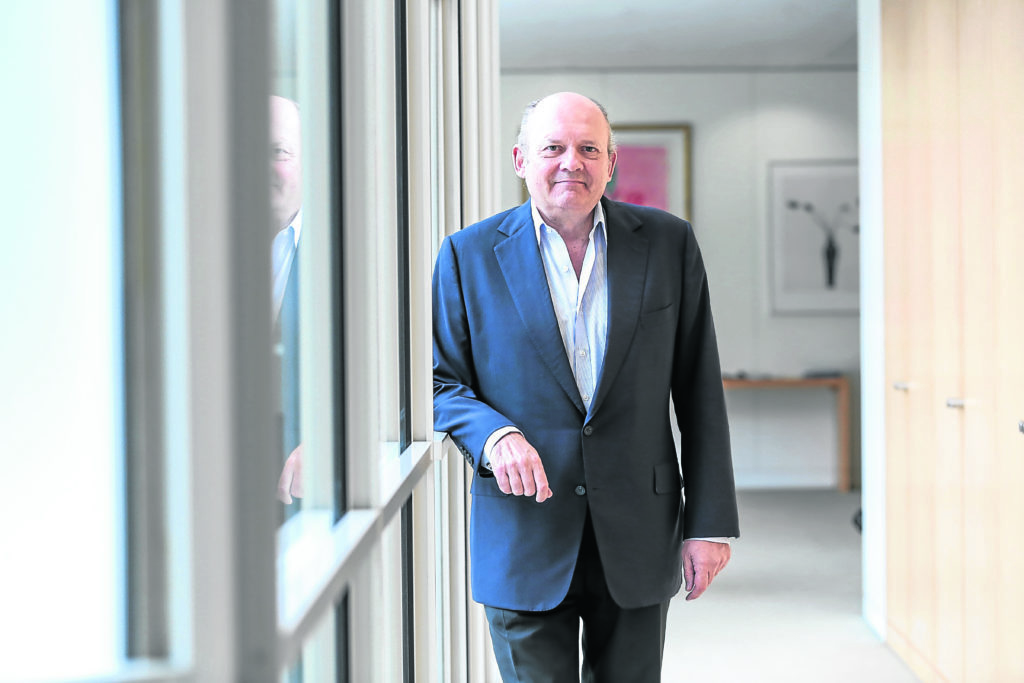 A multi-millionaire who pours cash into the coffers of the Conservative Party is now the largest single shareholder in North Sea oil and gas firm Cluff Natural Resources.
Entrepreneur and philanthropist Michael Spencer owns about 9% of the company after snapping up more than 40 million shares, increasing his interest from 6.31%.
Investment manager Hargreaves Lansdown has a slightly larger shareholding but its stake is held on behalf of "nominees".
Mr Spencer, once dubbed the city's richest man, has acquired his shares in Cluff through an investment company he controls, IPGL.He previously founded interdealer broker Icap, which in 2010 issued a shock profits warning just weeks after he sold a large stake for £45 million.
Icap, which was fined in both the UK and US for its part in the global Libor interest rate scandal, became fintech company Nex Group in late 2016 after part of the business was sold to global banking firm Tullett Prebon.
Mr Spencer is now chief executive of Nex Group and also chairman of the Conservative Foundation, a charity launched in 2009 to raise money for the Tories.
He was Conservative Party treasurer from 2006 to 2010, helping to turn a funding deficit into a surplus, and has pumped millions of pounds into the party both personally and through his businesses.
Close friend and former prime minister David Cameron recommended him for a peerage but the move was reportedly scuppered by the Libor scandal.
Mr Spencer, EY's world entrepreneur of the year in 2010, has helped raise tens of millions of pounds for charity alongside leading royals and is also an avid art collector, with work by Scottish artist Jack Vettriano among the items he owns.
Last week, Aim-listed Cluff announced a £750,000 share placement.