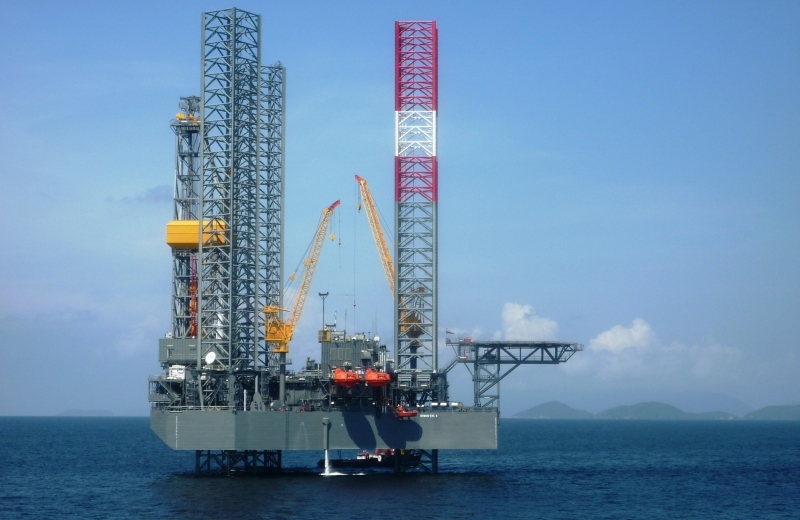 Rowan says it has built-up a backlog of work showing a "healthier dynamic" within the North Sea region.
The Texas-based drilling firm, which has an office in Aberdeen, posted its first quarter results yesterday.
Rowan posted a net loss of £82million for the period, compared to earnings of £7.5million for the same quarter in 2017.
Despite a "challenging environment", the firm says recent contract awards for jack-up rigs in the North Sea show improvement in the market.
Earlier this week operator Chrysaor awarded Rowan's Gorilla VII ultra-harsh enviromnment jack-up rig a drilling contract for its Maria side-track well.
Meanwhile ARO Drilling, a joint venture between Rowan and Saudi Aramco, has received fresh work in the Middle East.
Rowan chief executive Tom Burke said: "Recent jack-up awards for the ARO Drilling fleet in the Middle East and Rowan rigs in the North Sea demonstrate improvements within key shallow water markets. The clear long-term benefit of Rowan's partnership in ARO Drilling is supported by the pending addition of four incremental jack-ups to the ARO Drilling fleet, owned 100% by Rowan.
"Backlog additions for our ultra-harsh heavy duty units reflect the somewhat healthier dynamics within the North Sea region, which we believe will continue to lead the recovery in the shallow water. Lastly, we added backlog to one of our top-tier deepwater assets, and have increasing confidence that further backlog additions for our deepwater fleet should materialize as 2018 unfolds.
"Though the environment remains challenging, we continue to execute operationally, focus on financial discipline, and aggressively pursue contracting opportunities."
Recommended for you

Updated: Orcadian raises £500k to progress North Sea Pilot field