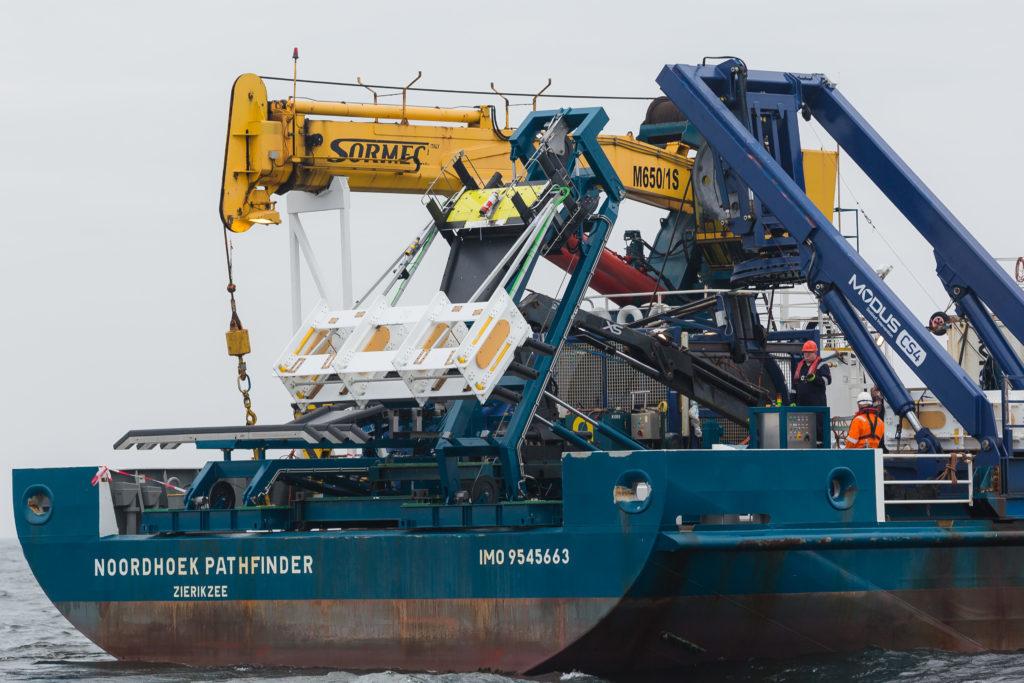 N-Sea has received a contract worth over £5million to clear unexploded WW2 bombs to make way for an electricity cable between the UK and the Netherlands.
The Dutch subsea firm will carry out the clearance campaign for National Grid and Energinet for the Viking Link Project.
The 473-mile power cable will be connected between Bicker Fen near Boston and the Revsing substation in southern Jutland, Denmark.
In the first phase N-Sea will use a special unexploded ordnance detection system involving sonar from its Noordhoek Pathfinder vessel.
It will then carry out on-site detonation of any found in the area.
Chief commercial officer Gary Thirkettle said: "We are delighted to have been awarded this contract and be involved in the Viking Link project.
"This is testament to our significant track record for UXO campaigns and proven experience in the investigation and mapping of potential targets.
"This is an exciting project to work on, particularly with the use of our MagSense frame, which collects highly accurate data while enhancing the efficiency and safety of the detection process.
"This is the latest in a diverse range of projects N-Sea has been involved in across the energy sector, and we are proud to be playing our part."
Recommended for you

North Sea power cable repays its carbon cost in just six months