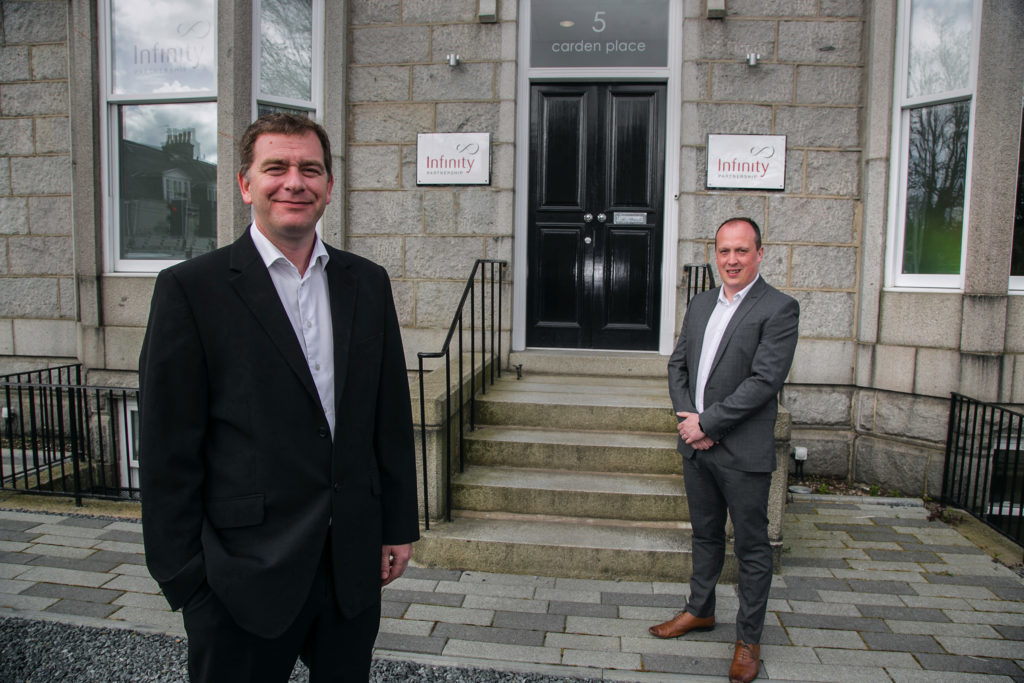 An oil and gas accountancy firm has made a multi-million pound investment in new offices in anticipation of growth.
Infinity Partnership, which has a majority of clients in the energy sector, has moved to a stand-alone office on Carden Place in Aberdeen.
The new site has space for 40 workers – more than double the current staff of 17.
Infinity says it is on track to increase turnover from £2.1million to £2.3million for the financial year end and is anticipating growth.
The firm has advised more than 100 start-ups in the last 18 months, as well as helping firms restructure in light of the low oil price.
Infinity has also reported a recent increase un merger and acquisition activity.
Managing director Simon Cowie said: "We're delighted with the Carden Place office, which is finished to an exceptionally high standard.
"The move reflects our confidence in, and commitment to, the Aberdeen market. We know that our offering of a broad range of strategic advice to complement traditional accountancy services is appealing to clients, so it's important for us to have additional space available to allow us to grow.
"We've moved with the times in terms of cloud-based accountancy solutions and offering services and advice to support business continuity. This has led to a client retention rate of 99% and recognition by our peers with national awards.
"It's a very exciting time for the business and we're looking forward to the next phase of growth."
Recommended for you

Wind services firm set up by ex-Petrofac CEO acquires two new companies