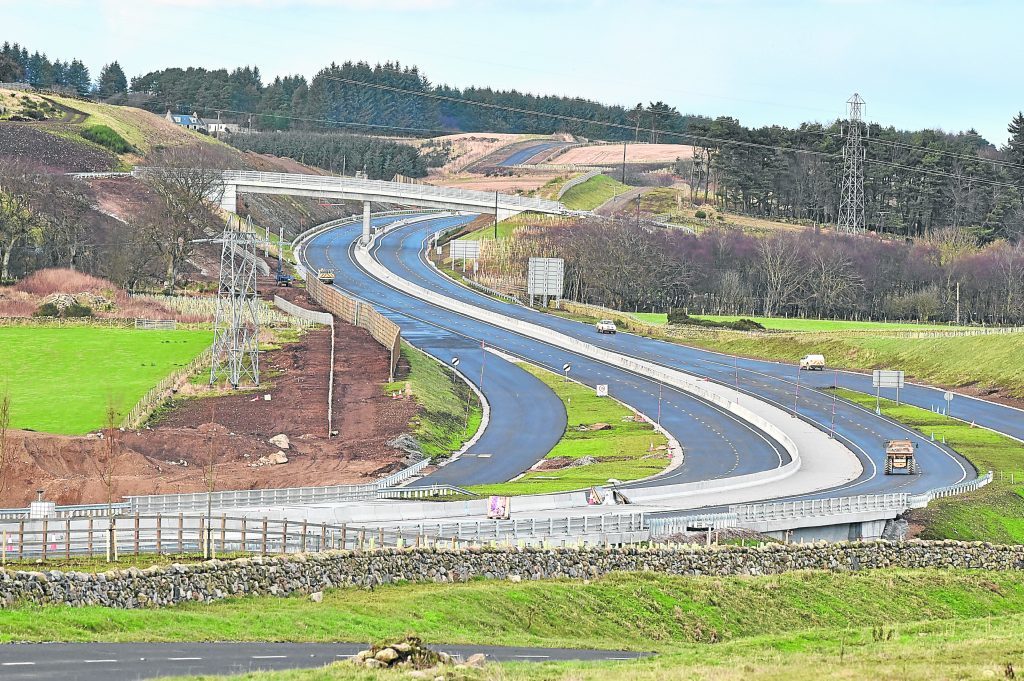 The new Aberdeen Western Peripheral Route (AWPR) along with other major infrastructure improvements will help "anchor" the oil and gas supply chain to the north-east.
That's according to transport body Nestrans, responsible for helping boost connectivity in the city and Aberdeenshire.
The £745million AWPR, penciled for completion in Autumn of this year, is expected to significantly reduce congestion and journey times in and around Aberdeen.
Nestrans director Derick Murray believes this will translate to easier movement of goods for energy firms, which will help "anchor" them to the north-east.
That includes companies such as the subsea hub of Westhill, as well as Dyce, which is also set to benefit from plans for half-hourly train services.
He said: "It's difficult to overestimate the impact the AWPR will have on traffic.
"It means energy firms can move their goods around more quickly because there is less congestion, and it will improve quality of life for workers.
"In terms of anchoring the supply chain, it has very important parts to it in terms of the harbour and airport.
"These are being improved along with the new roads infrastructure and railways so I think these make the area more attractive to keep companies here and to help make them come here."
That view is shared by Willie Smith, transport manager with Asco, an energy sector logistics firm.
Its operations are based out of Peterhead, and Mr Smith believes journey times to Dyce which normally take around an hour and 15 minutes could be significantly reduced.
He said: "I'm very excited for when the road is opened, the Blackdog to Dyce leg may be opening quite soon and even that one part will have a significant impact, reducing journey times from Dyce which is a very congested part of town.
"All the research that's been done on the AWPR primarily quotes car transportation, but I'm hoping it will cut 15 minutes off from Peterhead to Dyce but it might be as much as 25 minutes."
In terms of keeping operators in Aberdeen, Mr Smith thinks that any improvement in terms of journey times to and from the harbour will be of benefit.
He added: "An important aspect for the oil and gas operators is the times for vessels heading offshore. Transportation times to and from the vessel can keep their costs down and that will help anchor them to the region for the future."
Aker Solutions, an energy services firm based in Dyce, has noted a positive impact from road improvements, with the new Airport-A96 link road cutting congestion in the area.
UK country manager Sian Lloyd Rees said: "The investment in the infrastructure in Aberdeen has had a positive impact for Aker Solutions at Aberdeen International Business Park.
"The Airport-A96 link road has been received positively by our employees, with easier, less congested access to the office from the north. The additional exit from the business park has significantly reduced congestion within our own infrastructure.
"In addition, the AWPR extends the convenience of a more direct commute to our employees living further north and south of the city, increasing accessibility and making the area generally more attractive to work in and travel to."