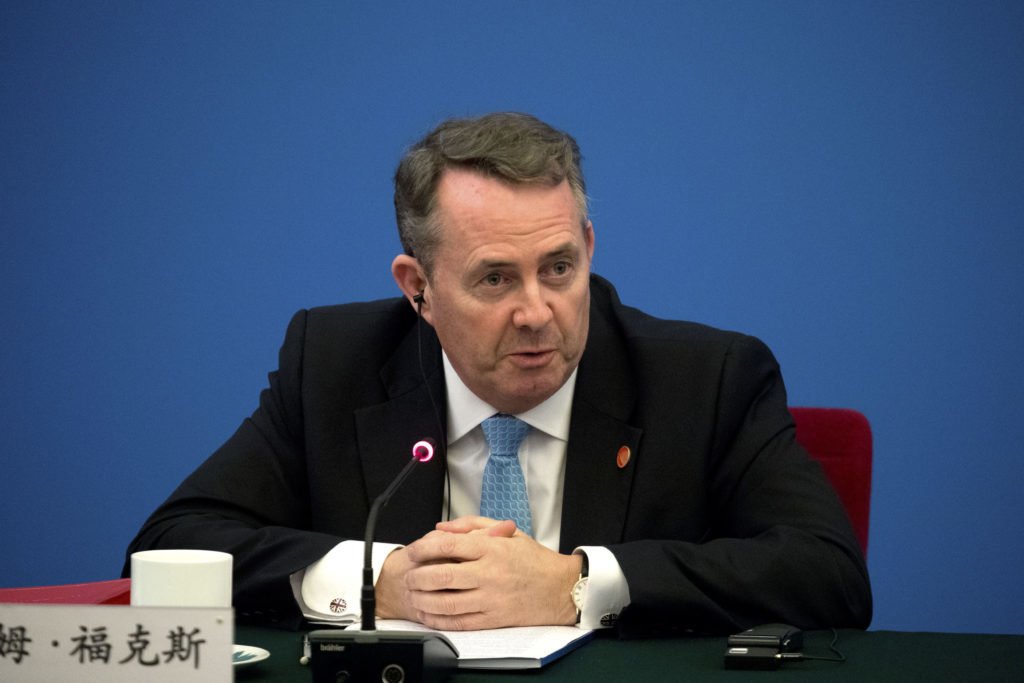 International Trade Secretary Liam Fox has reassured oil executives he can avoid a £500million Brexit bill while on a visit to Aberdeen.
Industry body Oil and Gas UK has warned a "no deal" Brexit could add half a billion to annual sector costs due to increased tariffs in a World Trade Organisation (WTO) scenario.
It's feared that the UK could trade with the world with higher tariffs if a deal is not agreed soon.
But Dr Fox said he was confident his plans which includes the replication of around 40 deals currently in place through the EU would work out because he had informal verbal agreements with all the countries involved.
The Conservative MP said he gave reassurances to the oil executives at the roundtable meeting in Aberdeen on Friday.
"I was able to reassure them about the potential to rollover our current EU deals," he said. "None of the countries I have spoken to have said they didn't want this to happen.
"If we have an implementation period that makes it easier for us and we are also looking at a more bespoke arrangement.
"There are no gas fields in central France. We're only at the beginning of what might be an upturn so we need to make sure we can develop our skills and get investment outside the EU."
Dr Fox said he would be visiting Bahrain in two weeks to lobby for UK contracts in newly-discovered oil fields.
He said the whisky and fish processing markets were also high on his agenda.
"Clearly as we come out of the Common Fisheries Policy there's potential for a greater fish catch," he said. "There is tremendous demand worldwide but the high value work is being done by shipping produce off to Scandinavia so we need to increase investment and see more of that done here."
Aberdeen South MP Ross Thomson, Conservative, welcomed the visit, which he said showed the importance of Aberdeen and its major industries.
"The Secretary of State was very open and positive in his remarks to oil and gas and fisheries sector leaders about the huge export opportunities available as we leave the EU," he said.
"Aberdeen is already a global city and we have skills and expertise in the offshore and subsea sectors that will be in demand all over the world. Leaving the EU will allow the UK to strike ambitious new trade deals that can provide a further boost for exports.
"Fish processing firms are also very positive about the huge potential of Brexit to open up new markets, but they are understandably looking for some reassurance as to what the final deal will look like. The Secretary of State was clear that this Conservative government is committed to securing the best possible deal that works for the whole of the country."