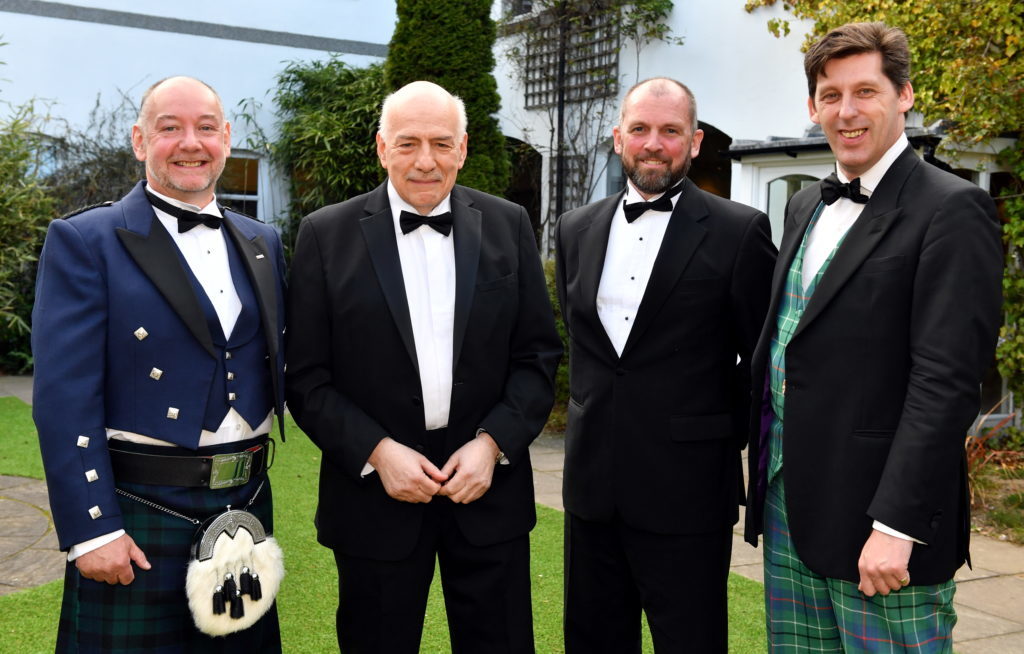 North-east industry leaders were entertained by a host of prestigious speakers at the Energy Institute (EI) Aberdeen, Highlands and Islands branch's annual dinner last night.
The high-profile, black-tie event was rescheduled after bad weather led to its postponement earlier this year.
Speakers at the Marcliffe Hotel and Spa included Graham Stewart, CEO of Faroe Petroleum; Lord Ian Duncan of Springbank, Parliamentary under Secretary of State Scotland & Northern Ireland; and BAFTA-award winning journalist Tim Sebastian.
They were joined by well-known after dinner speaker George McNeill.
Branch chairman Laurie Mackay said: "Whilst the industry still faces an uphill struggle to fully embrace the challenges which lie ahead, the incisive insight shared by these leading industry speakers was invaluable in marking an era of cautious optimism, and the importance of the UK operating within a modern, global marketplace.
"The current oil barrel price, when compared to the same time last year, represents a welcome uplift and this, in turn, makes financial investment decisions more likely to be made.  For all of us connected to the energy industry, that can only be a positive sign as we look ahead to the rest of 2018 and beyond."
He added: "We were delighted that so many people were able to attend the rescheduled event which, once again, attracted speakers and contributors of the very highest calibre.  Support shown by speakers, guests and many others was invaluable and we are very grateful to everyone who helped make our landmark 30th annual branch dinner such a huge success."
Recommended for you

North-east oil industry needs to enhance 'narrative' or risk a 'brain drain'