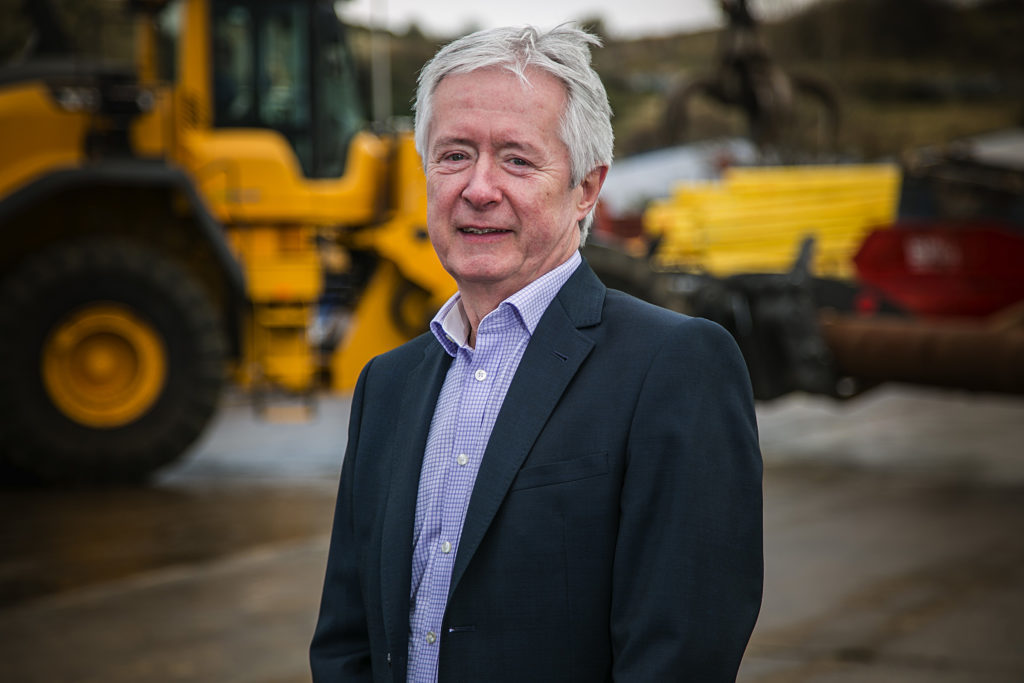 A scrap metal company that supplied 15 miles of old North Sea pipes for the new Aberdeen Exhibition and Conference Centre (AECC) has called for incentives for the oil and gas industry to increase the amount of reused material from decommissioned assets.
Trade body Oil and Gas UK has estimated more than 840,000 tonnes of material is likely to come onshore from the North Sea between now and 2025.
Granite City-based John Lawrie Group (JLG) has a decommissioning division and dedicated processing site in Montrose for reuse and recycling. Last year, the firm supplied redundant tubulars from the oil and gas industry to support foundations for the new AECC.
JLG environmental director Ray Grant said the £333 million venue taking shape at Bucksburn showed the potential for reusing material.
He added: "We supplied 25km (15 miles) of steel tubulars to physically support the new AECC.
"That's enough tubulars to go from here to Stonehaven from end-to-end, so it's a nice big project."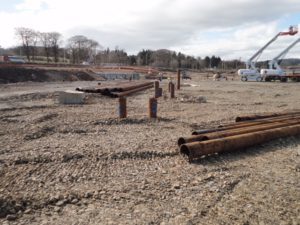 JLG, which turns over £60m annually, aims to keep up its "high market share" in the reuse of North Sea material. But more could be done to support the "circular economy" by reusing more material while cutting costs and protecting the environment, Mr Grant said.
Tubulars are ideal for reuse in construction as they were designed to meet the needs of the harsh North Sea environment, with around 95% of them fit for repurposing, he added. But many more complex "big-ticket" items like accommodation modules and wellhead protection structures could be reused.
He added: "There are no financial or economic drivers legislatively to force companies that own these assets for reuse. I'm not suggesting putting a tax in place on the industry but maybe there should be incentives, such as (operators) not needing to pay VAT. It needs drivers of some kind and I would think it is incentives as opposed to taxes.
"I'm involved in many trade groups, such as Decom North Sea, and we're trying to see how we can reuse these big-ticket items."