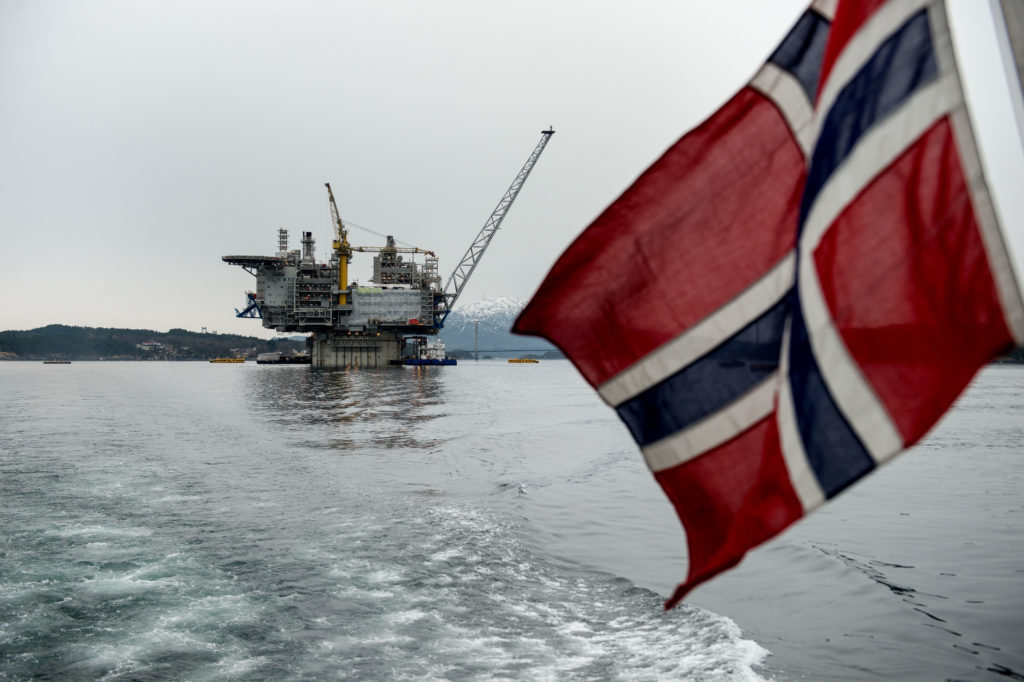 Norway's $1 trillion sovereign wealth fund cleared a hurdle on its proposed path to exiting oil and gas stocks.
The fund won support from key academics at Norway's top universities, whose responses are part of a hearing process. But more weight will likely be given to the opinion of an expert group, which will give its view later this year before the government and parliament decides.
The fund shocked markets around the world in November when it asked for permission to divest oil and gas companies to reduce financial risk, arguing Norway as a whole is already heavily exposed to oil as western Europe's biggest petroleum producer. At the time of the proposal, the fund held about $40 billion of shares in oil giants such as Exxon Mobil Corp. and Royal Dutch Shell Plc.
In the consultation, academics from the Norwegian School of Economics (NHH), the Norwegian University of Science and Technology (NTNU) and the University of Oslo (UiO) backed the proposal, saying it would help diversify risk for the country.
The arguments for removing oil and gas stocks from the reference index "are very convincing," Knut Anton Mork, a professor at NTNU and a former chief economist at Svenska Handelsbanken AB, said in an April 30 consultation letter.
Professors Gernot Doppelhoffer and Klaus Mohn and associate professors Torfinn Harding and Krisztina Molnar of NHH also supported the plan, as did professors Michael Hoel, Karine Nyborg and Steinar Holden at UiO.
"The advice given by Norges Bank has a solid scientific basis, and has broad support in both national and international academic communities," the UiO professors wrote in their letter.
The University of Stavanger Business School stopped short of endorsing the proposal but said in its letter that the plan was "highly relevant and timely, not least based on the exposure of the Norwegian economy, value creation and national wealth to shocks related to oil and gas markets."
In its letter, the Oslo-based Norwegian Business School said that the central bank was right in considering the issue against Norway's national wealth as a whole, but that the question of whether to dump oil and gas stocks "doesn't have as clear an answer."
"A question of this importance requires comprehensive analyses before the final decision is made," said professors Espen Moen and Richard Priestley and associate professor Espen Henriksen, a former employee at the fund.
Recommended for you

Norway's wealth fund posts biggest half-year loss on record