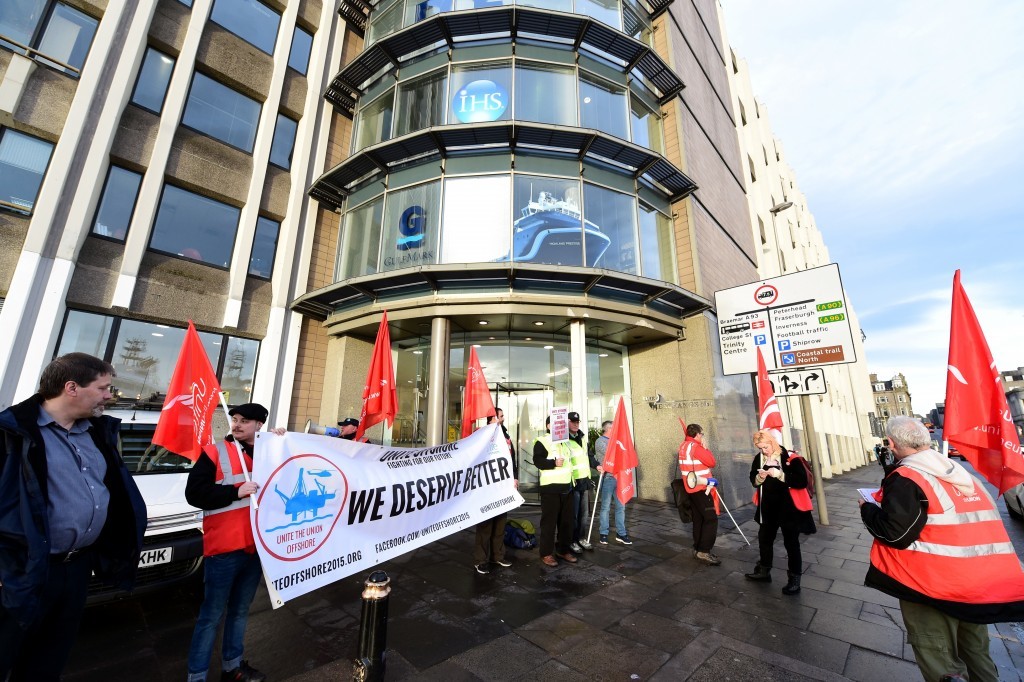 Members of the Unite and RMT unions have accepted a pay offer from the Caterers Offshore Trade Association (COTA).
COTA represents six companies, collectively employing around 2,500 people.
The unions have accepted a 1.9% pay increase, backdated to September 1 of last year.
It also includes an increased meal allowance which COTA said brings the overall pay increase to two percent.
Unite said the negotiations this year were delayed due to a long-standing dispute over last year's pay.  
That dispute had resulted in a threat of industrial action.
Unite regional officer Vic Fraser, who negotiated on behalf of both unions, said it was a different story this time around.
He said: "We were running a bit late because of the dispute from the previous year. The result was as much to get back on track to get into negotiations for next year.
"It's very important for both sides to get these negotiations commenced as early as possible and if the offer is right to get them closed out.
"The negotiations have been conducted professionally by both sides. It resulted in a relatively quick offer on the table."
COTA is made up of Aramark, Entier, ESS, FOSS, Sodexo and Trinity.
Recommended for you

Guide: The polluting countries that could derail COP26 climate talks