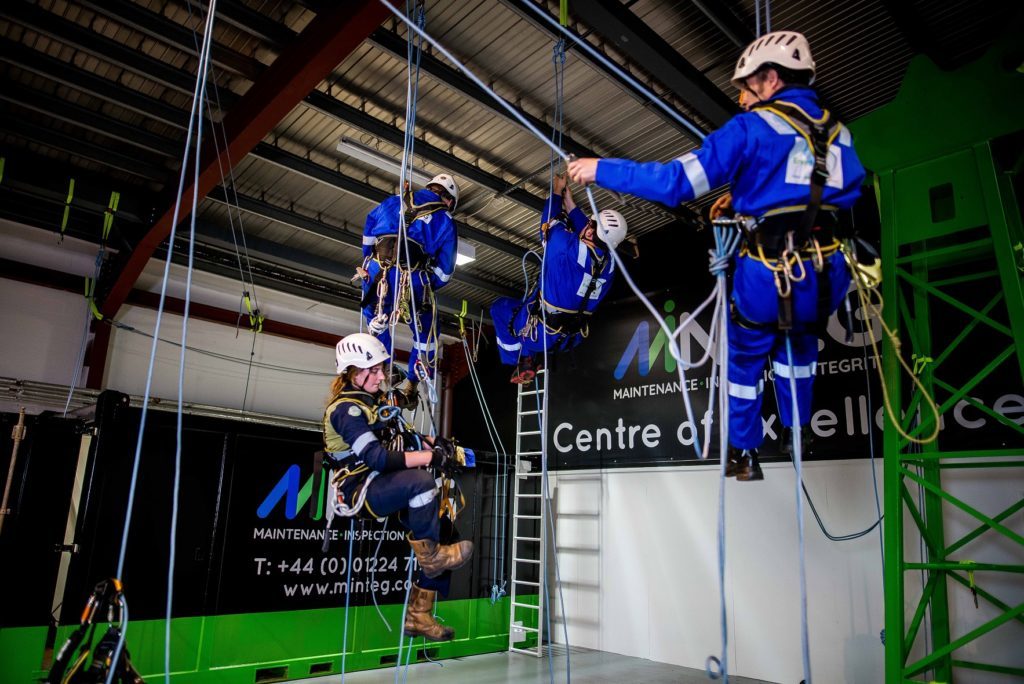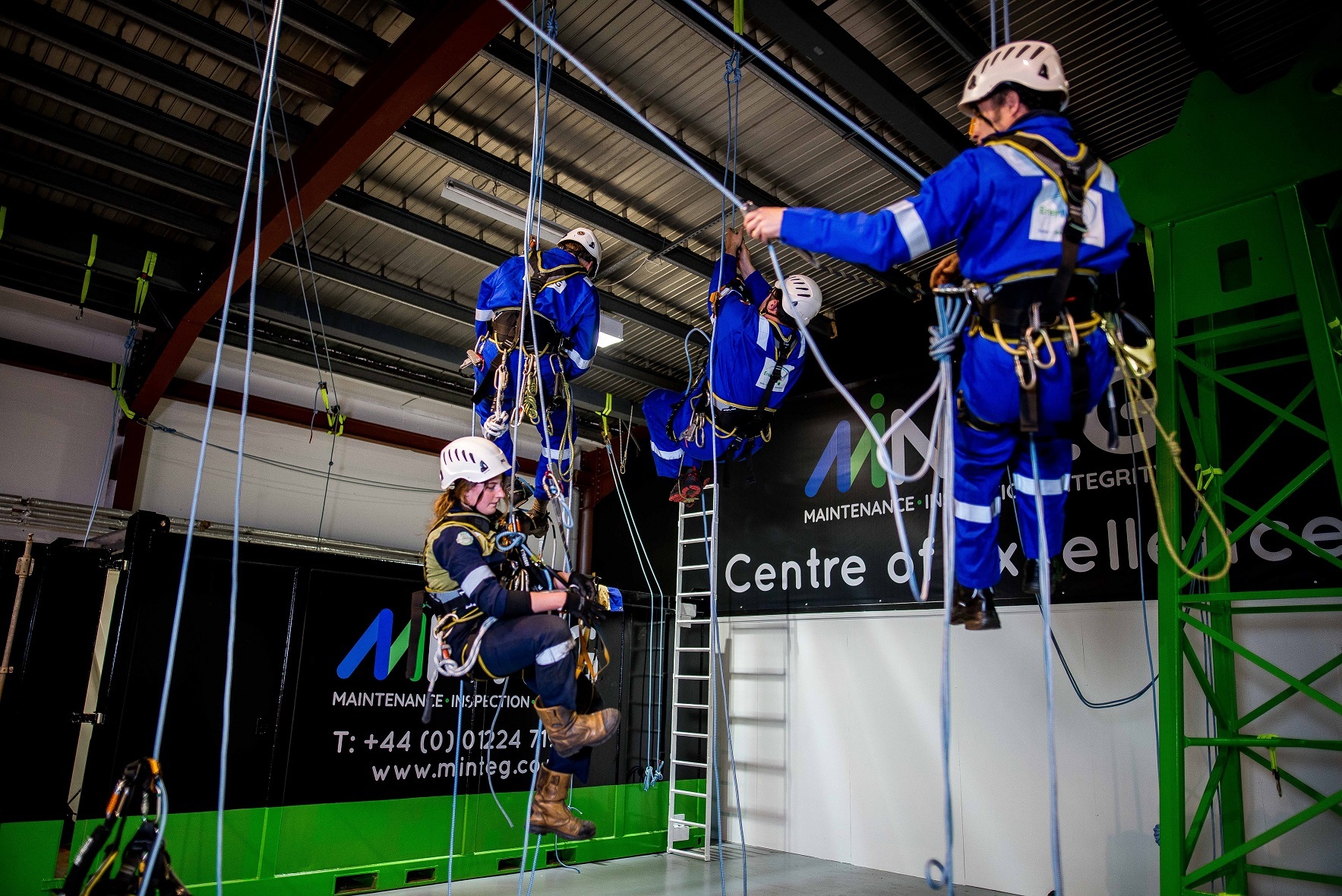 Offshore maintenance and inspection firm MInteg has opened a £50,000 rope access training centre in Aberdeen.
The site, at the offices of parent company EnerMech, includes a tower, crane section and a classroom.
It comes after MInteg was recently awarded certification from training body Industrial Rope Access Trade Association (IRATA).
The certification means the company can now offer training courses, with the facility on Howes road to be used for EnerMech and MInteg employees as well as external clients.
MInteg recently welcomed its first cohort of candidates to the site.
Director Patrick Gallagher said: "The new training facility and our extended IRATA status will be integral to improving the skills of technicians in tackling the difficulties associated with working at height.
"At MInteg, our rope access specialists are working in close collaboration with EnerMech's skilled engineers and technicians and have developed combined training and assessment criteria where the quality of work is assessed hand-in-hand with the rope access safety aspect.
"The end result is the client can be assured they are benefitting not only from the increased efficiencies of rope access, but that the engineers and technicians working on their project have proved their competence in transferring skills to the difficult arena of working at height."
Mr Gallagher said the MInteg approach was a game-changer for the working at height sector.
He added: "Traditionally, contractors with IRATA certification will be asked to do a range of tasks which are often additional to their actual skill-set. We are reversing that approach and giving EnerMech personnel the ability to perform those skills as expertly at height as they do on the ground."
Recommended for you
X

Equinor considering Western Isles for another Hywind site