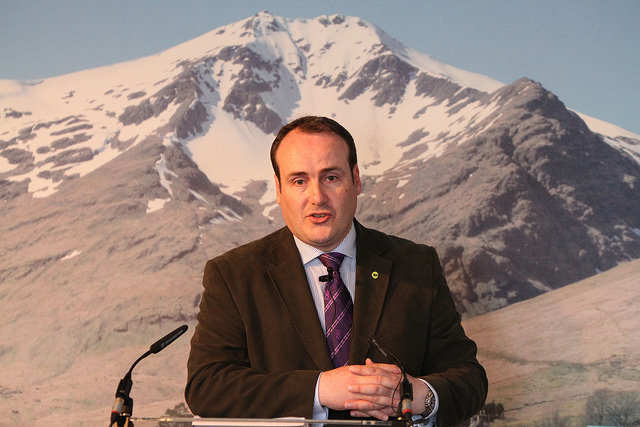 Scottish energy minister Paul Wheelhouse will give a keynote speech at a conference marking 30 years since the Piper Alpha disaster.
The two-day Safety 30 conference takes place in Aberdeen next week, organised by industry body Oil and Gas UK.
Paul Wheelhouse will address the conference on the second day, with the keynote speech on the first day to be delivered by Lord Cullen, who led the inquiry into the disaster.
167 people lost their lives in the tragedy on 6 July 1988.
Mr Wheelhouse said: "I recall vividly the awful images of the Piper Alpha tragedy, and I know how profoundly the loss of life affected the city of Aberdeen and Scotland.
"The 30th anniversary of this terrible tragedy provides a very important reminder to everyone working in this industry, and in these hostile and dangerous waters, that safety should always be paramount. Nothing is more important than ensuring the safety of those who work offshore.
"Through continued vigilance, allied to innovation and dedication, we must strive to achieve and sustain new standards of offshore health and safety, aiming to make the UKCS the safest place to work in the global oil and gas industry.
"We owe that to the families of those who lost loved ones on the Piper Alpha, and to all those who continue to deliver the vital supplies of energy our society often takes for granted."
Deidre Michie, chief executive of Oil and Gas UK said: "Safety 30 is an important conference for our industry coming 30 years after the Piper Alpha disaster that led to the rigorous health and safety legislation governing us today.
"We look forward to hearing from the Scottish Energy Minister who is very engaged with our sector which puts safety at the heart of all its operations."
Safety 30 takes place at the AECC next Tuesday and Wednesday.