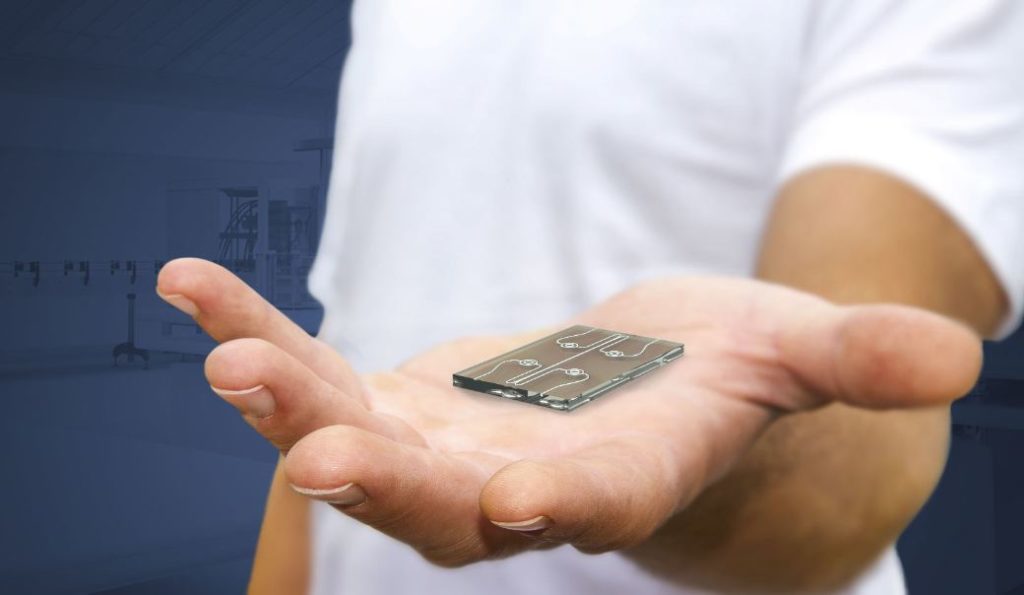 Ten start-up technology firms are today embarking on a 16-week programme to help unlock the full potential of the North Sea.
The Oil and Gas Technology Centre's (OGTC) TechX pioneer accelerator programme has selected the companies who have received £25,000 in seed funding, with £75,000 more up for grabs.
A further £100,000 could be received from energy giant BP by the top two firms following a 12-month incubator for those who are based in Aberdeen.
Up to 90% of start-ups fail according to the OGTC, and the programme is aimed at boosting exciting technologies entering the sector.
The ten were whittled down from a pool of 125 entrepreneurs coming from 24 countries.
Among the ideas being developed by the pioneers is a special "sponge-like" material for recovering oil following major spills.
Another is developing sensor technology for crane operations offshore which it says will prevent incidents and fatalities.
The programme will see the start-ups being matched with mentors from the centre's business network.
They will get one-to-one sessions with North Sea operators on how their technology could help their business.
It will also provide the companies with opportunities to showcase their business to investors, as well as expert finance sessions with advisors from KPMG.
OGTC said the 16-week project will help the companies achieve work which would normally take around three years.
TechX Director David Millar said: "Many start-ups have a great idea and truly believe their technology or solution can make a difference, but the reality is that 90% of them fail.
"That figure is potentially even higher in oil and gas, which has traditionally been a difficult sector to break into. The Pioneer programme is here to buck that trend and bring a new wave of success for tech start-ups entering the UK oil and gas industry.
"We're here to set the companies up for success and future investment. There's a real opportunity for the Pioneers to grow and establish their operations here in the North East of Scotland and anchor a new supply chain in the region for generations to come."
BP said the idea of the project is in line with its own goals for the future.
North Sea technology manager Marie O'Hanlon said: "Accelerating innovative thinking and developing new technologies and solutions is a key objective at BP to allow us to maintain and develop our business both in the North Sea and beyond.
"We are excited to be a part of the TechX initiative and look forward to working with the Pioneers to help develop and scale their ideas and technologies. It has been a real privilege to see the passion, energy and determination each of these technology start-ups have shown to get to this point.
"With the potential game-changing solutions these start-ups bring, we believe TechX is creating the building blocks for doing something radically different in the technology space. This underpins the Technology Centre's goal to bring technology innovation to the north-east of Scotland."
The start-ups themselves are in a mixture of nerves and anticipation for the programme kicking off.
Ben Swan is from Immaterial, a spin-off from Cambridge University , which is developing a product using super-absorbant nanomaterials to greatly reduce gas transport and separation costs.
He said: ""It's exciting and nerve-wracking. The funding has been a huge benefit to Immaterial. It's give us a lot of breathing room for our next funding round.
"Alongside that it will provide us with a huge amount of access to the UK oil and gas industry and we hope to gain partners to develop this technology."
Mr Swan added that it may be difficult to join the 12-month incubator, which would give the possibility of a further £100,000.
"It's difficult for us as we're still very closely tied to the university so there's not much scope for us uprooting the research part of the team.
"If we can find a way to make it work that would be fantastic.
"It would be great for us if we can progress that for another year because there's only so much you can do in four months and Aberdeen is the place to be for oil and gas."
The excitement is shared by Ross McLeod of Specialist Safety Systems, which is developing an accident prevention system for crane lifting operations.
He said: "We're just really excited to get going.
"Up until this point we've had really great support from the OGTC. I'm looking forward to getting involved in the programme and developing my skills further for projects and customer service."
Recommended for you

'Avalanche' of archaeological finds ahead as developers dig up North Sea past