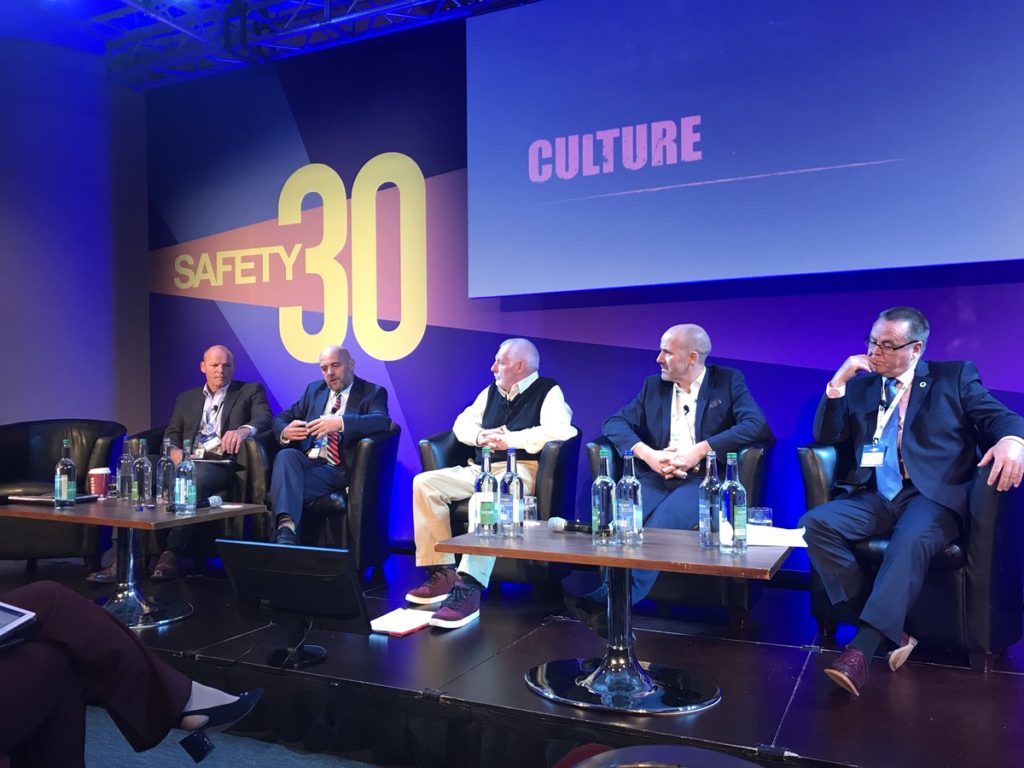 Oil industry safety chiefs have condemned the overuse of confusing acronyms and urged colleagues to ditch the "macho nonsense".
Jim Trodden, a former offshore installation manager (OIM), said the industry was full of jargon and that being brave enough to challenge unclear communication was vital.
Mark Wilson, a ConocoPhillips OIM, agreed that the abundance of acronyms, for example, PDO (potential dropped object), was creating avoidable confusion.
Mr Trodden said he would often make up meaningless acronyms to see whether he would be interrupted and asked for an explanation.
A former colleague of Mr Trodden would go a step further by ordering workers to donate a small amount of money to charity if they used an acronym he did not understand.
If someone used an acronym which they themselves did not understand, they would have to cough up more.
"This emboldened people to ask their colleagues to explain what they mean," Mr Trodden said at an Aberdeen event devoted to offshore safety.
"There's a lot of macho nonsense in the oil industry – a lot of fear and embarrassment.
"People are worried their colleagues will think they don't know how to do their job if they ask for clarification.
"You need to challenge unclear communication. It works."
On poor the topic of communication, Mr Wilson said: "You have to ask yourself whether the email you are sending is adding value for the recipient.
"If it isn't, then don't send it. If it's a case of one-to-one communication, pick up the phone and talk."
Mr Wilson also raised concerns about engineers returning to the oil sector following the downturn and not being up to speed.
He said that just because a worker is "100% trained", it doesn't mean they are "100% competent".
"As an industry we talk about collective competence but we are still focused on individual competence," Mr Wilson said. "People going into construction for a year and coming back – how current is their knowledge? How do we measure that?"
Mr Trodden and Mr Wilson were speaking at Oil and Gas UK's Safety 30 conference, a two-day event being held almost three decades on from the Piper Alpha disaster, which claimed 167 lives.
Lord Cullen's public inquiry into Piper Alpha found that shortcomings in the handover between shifts and in the execution of the permit to work (PTW) system had contributed to the tragedy.
RMT regional organiser Jake Molloy said he witnessed some "terrible examples" of workplace safety culture in his time offshore.
Mr Molloy spoke of one instance in which a handover note was provided with the sole instruction "TFA", which stood for "Touch F**k All".
"That was a handover note on a production platform and that's why there was a major incident on it," Mr Molloy said.
He also said the lack of a standardised permit to work system meant industry was guilty of not adopting "best practice".
Permits to work are documents used to control certain types of potentially hazardous work.