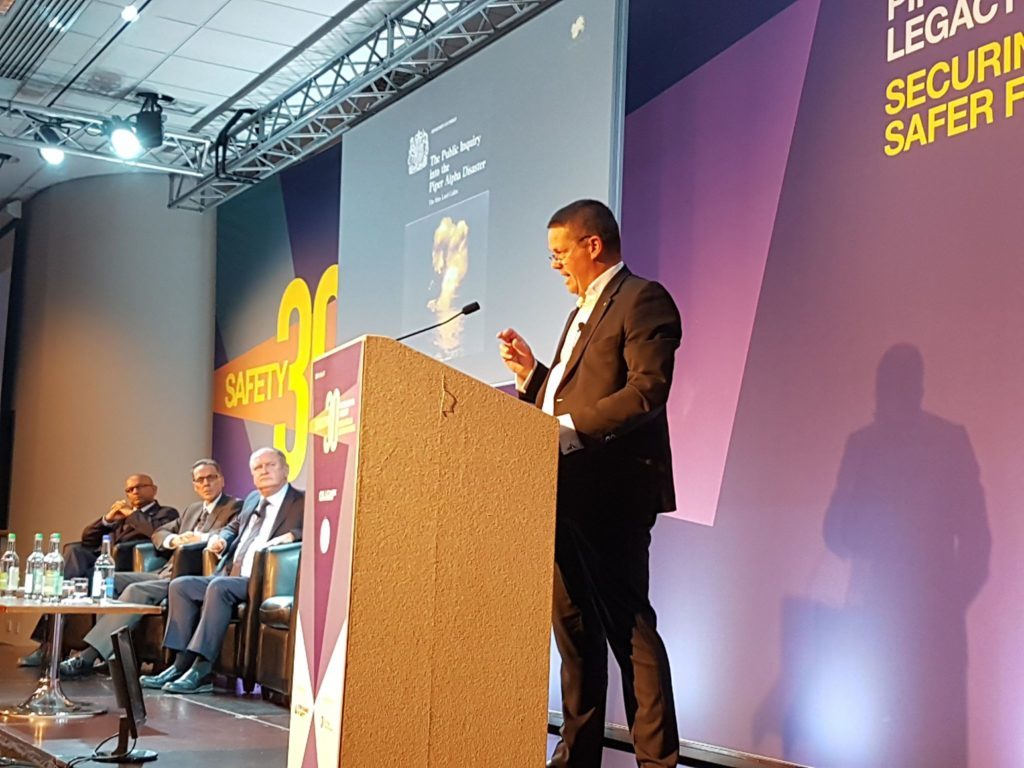 The chief executive of Chrysaor has said the industry must "tell the lawyers to get lost" in order to improve safety collaboration.
Phil Kirk, who heads up the North Sea operator, made the remarks at the Safety 30 conference at the AECC.
The Oil and Gas UK event is marking 30 years since the Piper Alpha disaster.
Mr Kirk said it was urgent that sharing of safety lessons is improved, particularly in light of a recent HSE report stating there have been several hydrocarbon releases in recent years, coming "perilously close to disaster".
He said: "It's clearly obvious that we still have a risk of a major accident event.
"There's been a few occasions where there's only been one barrier remaining and on some occasions recently no barriers and we've been lucky.
"We need to share the learning from those events much more than we do.
"Look on the Step Change website there's maybe only one or two examples of the major releases and we all know there's been more.
"We need to find a way where we tell the lawyers to get lost because this is about safety, we need to share the lessons that we have learned individually.
"We should have a little bit of a chronic sense of unease.
"What's really important is preventing major accidents and that is what we stress to the guys and ladies that are going to join us. It's all about accident prevention."
Improving safety through asset sales and acquisitions has been a theme of the conference, an important factor for Chrysaor which struck a £3billion deal in November to buy stakes in 10 North Sea fields from Shell.
In his speech Mr Kirk urged the industry to re-read the recommendations from Lord Cullen's public inquiry into Piper Alpha, which "led to us having a goal-setting regulatory regime, rather than a big list".
He added: "I do think that as an industry we are prone to employing the very best people, with the very best qualifications, and then giving them a book and saying 'this is how you do it'.
"As we look forward we've got to find a way of releasing the competence and skills of our people that little bit more that involves them in the process and decision-making a little more than maybe we have done in the past."