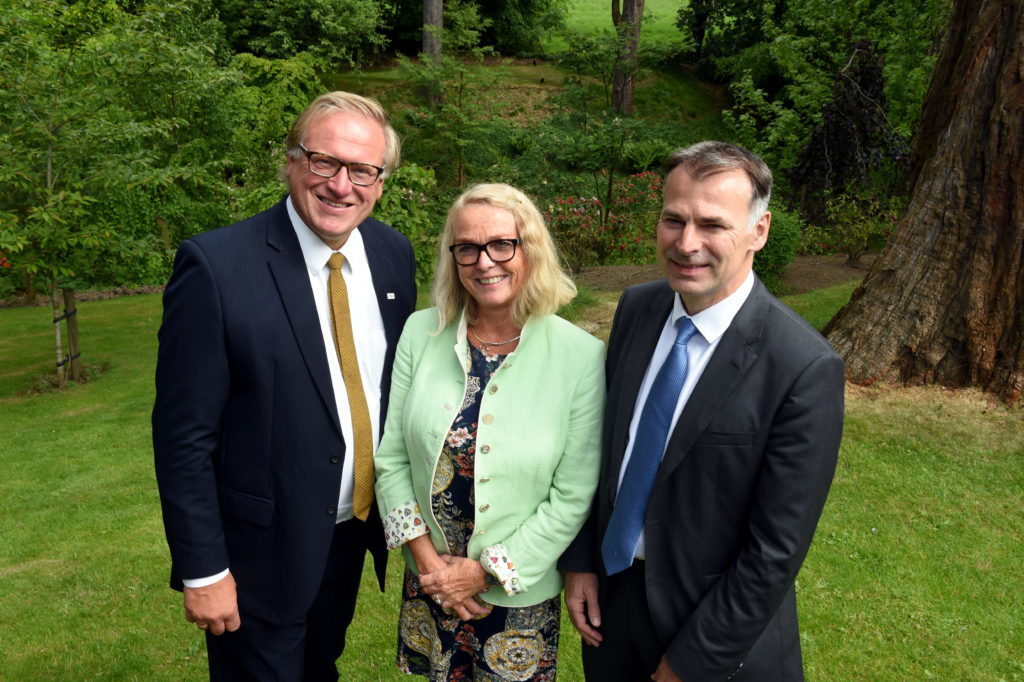 A more "determined" attitude is replacing the mood of cautious optimism in the offshore oil and gas sector, a top Aberdeen lawyer said yesterday.
Most industry professionals have been cautious in their outlook since crude prices started to recover at the start of 2017.
Jamie Stark, partner at Burness Paull, said industry was starting to "take control of its own destiny" and "step up" to the challenges faced during recent tough times.
Mr Stark was chairing the fifth annual Aberdeen-Norway Gateway, which was attended by more than 110 people at the Macdonald Norwood Hall Hotel.
Organised by Granite PR, the event highlights the business links between Aberdeen and Norway and provides a networking platform for delegates.
Mr Stark, who is a board member of the Norwegian British Chamber of Commerce, said both locations were going through a "period of transition", from leaning heavily on oil and gas to a "wider energy mix".
Leif Johan Sevland, chief executive of the foundation which organises the Offshore Northern Seas (ONS) energy conference in Stavanger, said the oil industry downturn had strengthened the bond between Aberdeen and Stavanger.
"It's like a football tournament, when you see supporters from losing teams crying together," he said. "We've been through something together."
According to Mr Sevland, energy professionals in Norway have adopted a "positive attitude" after several years of pessimism.
He said activity levels are "very high" in the Norwegian continental shelf (NCS), with fresh investment leading to more work and new contracts being awarded. Companies are also hiring people again.
Costs in the NCS have gone down dramatically thanks to "innovation", which will be the theme of the next installment of ONS in August, Mr Sevland said.
The show will welcome a large Scottish contingent, with around 30 companies expected to be represented on the Scotland Pavilion.
Mr Sevland said there were abundant opportunities for Scottish companies in Norway across a range of sectors.
ONS will cover various themes, including low carbon energy generation, cyber security and attracting young people to the oil sector.
Bruce Tocher, of Scottish Development International's Norwegian branch, said it was promising that large contracts were being put out to tender in Norway and urged Scottish businesses to "ruthlessly" take advantage of the opportunity.
But Mr Tocher said concerns were being raised in Norway about skills shortages and a lack of young people showing an interest in working in oil and gas.
Lise Julie Dean, sales and distribution director at airline Wideroe, a supporter of the gateway event, said: "Any opportunity for Wideroe to strengthen links in an important marketplace is one that we enjoy, and the Aberdeen-Norway Gateway provides an excellent way of doing this.
"Wideroe has been proud to support the event for the past three years and we are pleased at how the event helps us to increase our profile in the north-east of Scotland."
Gateway event creator Brett Jackson said: "Our Gateway series has established a reputation for providing valuable international networking and knowledge sharing opportunities, and the fifth annual Aberdeen-Norway Gateway was no exception.
"We are once again indebted to all those who supported this year's event and made it such a success.  We hope that it has helped to set the scene for ONS later in the year, and that as many people as possible will be inspired to explore the opportunities which exist with our North Sea neighbours."