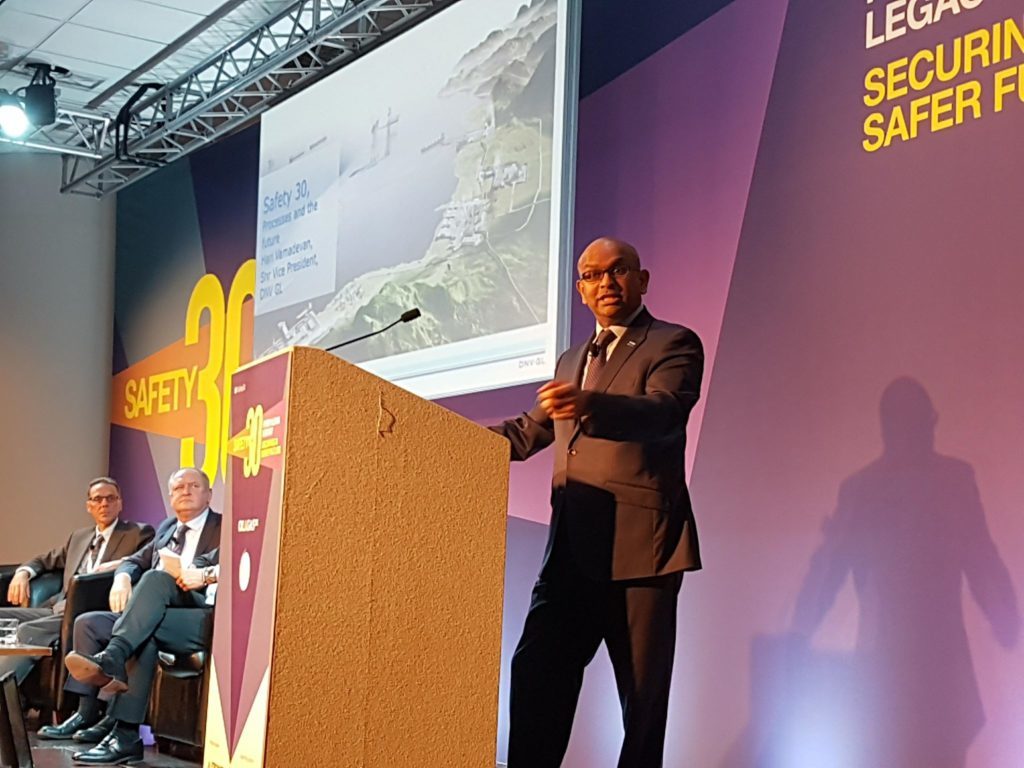 Oil and gas advisory DNV GL has called the industry "ridiculously conservative", causing barriers to innovation.
Hari Vamadevan, senior vice president with the quality assurance firm, urged the industry to put innovation in the hands of those "willing to challenge", adding that those in leadership roles may not be best-placed to do that.
He made the comments at the Safety 30 Conference at the AECC yesterday, marking 30 years since the Piper Alpha disaster.
Mr Vamadevan was joined in a panel session also including representatives of the Oil and Gas Technology Centre (OGTC) and skills body Opito.
He said: "We're a ridiculously conservative industry.
"We don't always know the best solutions and the leaders don't know the best solutions because we only know what we've done over the last 25 years.
"You've got to take innovation away from some of the most experienced people you have in your organisation and get it into the hands of people who are willing to challenge."
The session addressed the need for improved technology standards across the industry.
Malcolm Banks, Well Solution Centre manager at the OGTC spoke of the need for systems to "be able to talk to each other in the right way."
He agreed that conservatism is hindering the industry's ability to open up to new ideas.
He said: "Innovation requires a mindset change and I think sometimes the conservatism we have in the industry prohibits some of that so I agree with what Hari said in that space.
"There's got to be a willingness to collaborate in a much stronger way in the industry.
John McDonald, chief executive of skills body Opito was also on the panel, and argued that the younger generation could be the key.
He said: "One of the key challenges here is the opportunity to fail. When we innovate we have to accept that a number of these things aren't going to work and celebrate that, build on it.
"My view is that the classroom situation hasn't changed in 150 years in terms of you go in, someone imparts knowledge and you test it then you leave.
"We're asking the wrong people. It's about getting our young people that we need to put in charge of some of this and let them drive it and we support with the mechanisms underneath."He
Recommended for you

'Lunacy' of industry's fail-fix approach to fire safety under the spotlight