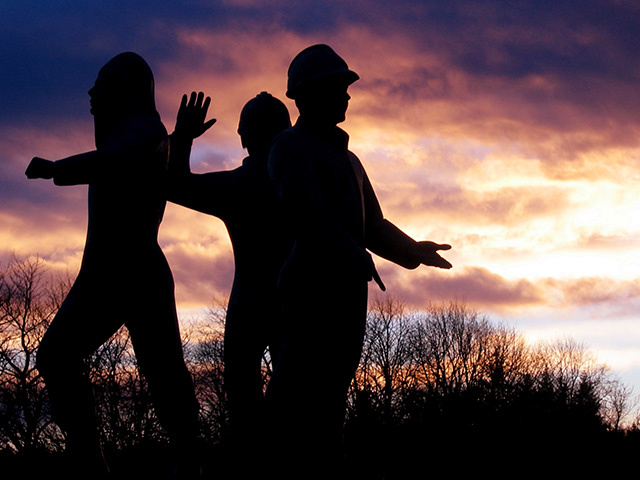 Safety legislation brought in the wake of Piper Alpha has been "expected to run itself for too long" according to a health and safety advisor.
Allan Smillie is an operations HSE advisor for Taqa Bratani who was speaking at the Safety 30 conference earlier this week.
He said that the industry is "still not reaping the benefits" of SI971 legislation put in place in 1989, directly following Piper Alpha.
The legislation relates to elected safety representatives (reps) and committees on offshore installations, designed to ensure cooperation between duty holders, contractors and the workforce.
However Mr Smillie believes that the workforce and operators have been in a "battle of wills" on the issue for 29 years.
Issues such as time pressures, lack of support for reps, "box-ticking" and use of the regulations as a "guide" rather than law are some of the problems he highlighted.
He also discussed a lack of understanding on and offshore over the role of reps.
Fear of blacklisting– or "NRB" (not required back) – is another problem stopping some workers from speaking up about safety issues.
He said: "Si971 is legislation that was put in through the summer of 1989 and was finally deployed in September of that year. It was put in place before the completion of the Lord Cullen inquiry. The speed of its implementation stands a testament to how important workforce engagement is when it comes to our people, clients and environment.
"Safety committees right now struggle to meet on a consistent basis. At different times some reps feel the threat of NRB, those three letters damage our reputation. It puts lives at risk, it puts our jobs at risk.
"It causes people to not want to bring safety issues to you and that is a significant driver for a lot of reps out there.
"With all of these issues, it is tough to see how it functions in anything but name itself. Where has this vision gone of where this legislation can work?"
Mr Smillie said there is huge potential for the legislation to improve safety, but needs further action from the Health and Safety Executive, operators and contracting companies.
Formerly a telecoms engineer offshore for Taqa, he helped develop a training, engagement and incentive programme for reps, which received backing by the operator.
Under the scheme, the reps with the most points could have charity donations made in their name, and the best platforms got more money for their collective welfare funds.
It meant a more smooth operation where thousands of actions by reps were recorded offshore, along with better engagement with management and the onshore team.
Mr Smillie said there is an opportunity for more operators to meet the potential of SI971, calling for action from operators, contractors and the Health and Safety Executive.
He asked operators to properly train staff on the role of safety reps and how to use them, include workforce engagement statements in safety cases, and set a formal standard for SI971.
HSE was asked to hold contractors to account when they don't support safety reps, and for contractors to improve their engagement with workers.
He added: "Why, after 29 years, are we still not reaping the benefits of this?
"We can fix this today but it needs help.
"30 years ago 167 lives were lost and those people did not choose to change the industry in that manner.
"Today we can make decisions and invest in safety engagement so that we prevent Piper two. Safety is a doing word, let's all do this together."
Recommended for you

'Lunacy' of industry's fail-fix approach to fire safety under the spotlight