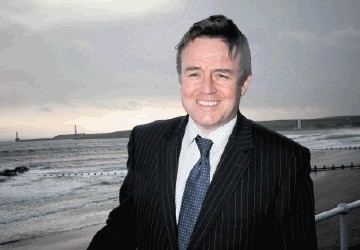 With the ONS Innovation Awards 2018 fast approaching, executive director of the International Association of Oil & Gas Producers (IOGP) and panel judge at this year's event, Gordon Ballard caught up with Energy Voice to discuss what he hopes to see in Stavanger, Norway.
Taking up his directorship at IOGP in 2016, Mr Ballard is a 30-year veteran of oilfield services company Schlumberger and former UK chairman from 2005.
He's also previously served as chairman of the Oil and Gas Industry Council (OGIC), Oil and Gas UK (OGUK) and OPITO International.
Mr Ballard is anticipating innovation that will not just extend to the oil and gas sector but all energy forms cropping up within the North Sea.
He said: "I expect to see innovation in gas and hydrogen. We're going to have to look at other sectors for innovation. From our point of view it's got to be consistent with the push for efficiencies and it's not just about creating something new."
With the North Sea oil and gas sector celebrating a return to form in 2018 with operators including Equinor, Apache, Total, Shell and BP snapping up 123 licences over 229 blocks as part of the 30th offshore auction, innovation and collaboration has played a crucial part.
Mr Ballard is interested in seeing companies working together to provide innovative solutions to the concerns of the energy sector.
He said: "An important part of it is standardisation and being progressive within that standardisation. Creative thinking is just as important as increasing efficiency. I think the majors are still a big presence there, but ideas are now starting to come from all sides of the business. There is some really interesting stuff coming from big and small operators – that along with the supply sector, it's now an area with a lot to offer. Some of the greatest stuff comes from small start-ups."
Part of an eight person judging panel that includes representatives from the Norwegian Petroleum Directorate, Wintershall Norge and National Oilwell Varco, Mr Ballard said the ONS event is essential to the development of the North Sea and how companies operate within it.
He said: "I've been going to the Innovation Awards for quite a while as it's consistent with our remit at IOGP. This year I'll be hoping to see things which are really innovative and I'll also be on the lookout for efficiencies as well.
"Innovation is fundamental to oil and gas, and particularly important to the North Sea in the longer-term."
Recommended for you

Industry needs 'white, middle-class men to step up', says OEUK D&I lead