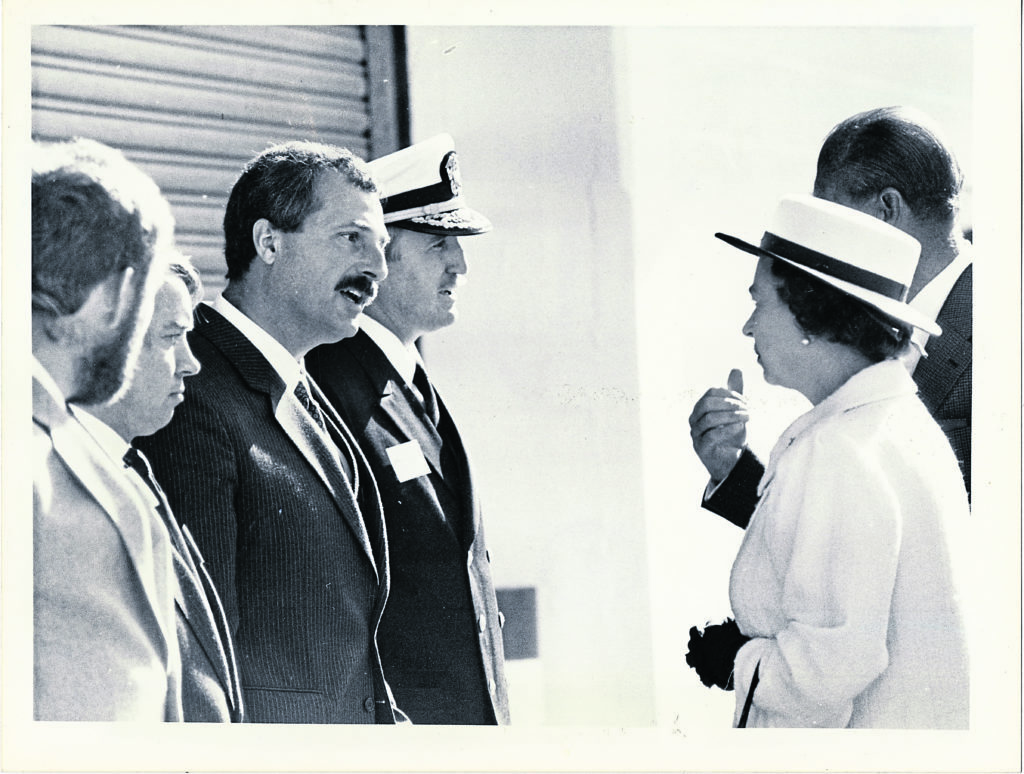 A Piper Alpha hero who helped save scores of men from the burning platform has died.
Stan MacLeod was awarded a Queen's Gallantry Medal for his efforts in helping to lead 19 men to safety after the North Sea structure exploded, leaving 167 men dead.
Mr Macleod, who was working as a diving superintendent on board the ill-fated platform, died on May 28 after battling a brain tumour for a number of years.
The 69-year-old was singled out for praise in Lord Cullen's report following his robust inquiry into the disaster, which made 106 recommendations for the industry.
His friend Frank Murray was working as Her Majesty's Principal Inspector for Diving and was on board the firefighting rig Tharos just hours after the explosion.
Mr Murray knew Mr MacLeod from working in the industry for several decades by that point.
"I was the very first government official there," he said.
"I knew that Stan and a dive team were out there but at that stage you can imagine the chaos. No one knew who had survived and who hadn't.
"I remained on board for six weeks helping to recover people from the sea bed. It was quite a harrowing experience.
"Stan was on the 68ft level where the decompression levels were. He had one guy in there needing decompression and he stayed with
him.
"There was a deluge of burning oil and all sorts of things going on at that time. I have to say I don't think many men would have stayed as long as Stan."
Eventually, Mr MacLeod managed to lead off 19 men, reportedly the largest group of survivors to escape the platform, along with diving consultant Barry Barber.
All the lifeboats had become engulfed in flames so they were forced to climb over the side of the structure.
They scaled down knotted ropes and jumped into the water before eventually being rescued by vessel The Silver Pit.
Sadly, Mr Barber perished in the waters while trying to get away.
The valour of both men was highlighted in the Cullen Report, published in November 1990. The report stated: "These personnel were efficiently and intelligently led and their orderly evacuation owes a lot to the presence of mind of Mr MacLeod and Mr Barber, the latter of whom perished when making his escape to sea."
Mr MacLeod later left the diving industry due to the psychological impact of the events and became a physiotherapist.
However, fearing his skills and experience could help others and were being wasted, he decided to work for the Health and Safety Executive (HSE) as a senior diving inspector. Moving to Aberdeen to take up the HSE post in 2006, he later worked for Total until 2012 before
his illness forced him to retire.
He is survived by his sister Fiona MacLeod and sons Duncan and James.
In the decades after the horrific experiences they both shared, Piper Alpha was a topic Mr Murray and Mr MacLeod rarely discussed.
Mr Murray added: "Stan always used to joke that he was pretty fit and it wasn't a problem getting down the ropes.
"But did anyone discuss it in any great detail? No. When I've been invited to give talks on Piper it emotionally wrecks for me days afterwards.
"I'm sure there are many in the same situation.
"It's a true story that needs to be told.
"I'm sick to death of hearing people call footballers heroes. They're well-paid, pampered sportsmen.
"Heroes are people like Stan", he added.
Mr MacLeod's funeral will take place at Greenacres, Epping Forest, on June 19.
Recommended for you

Theatre show links Piper Alpha to climate emergency