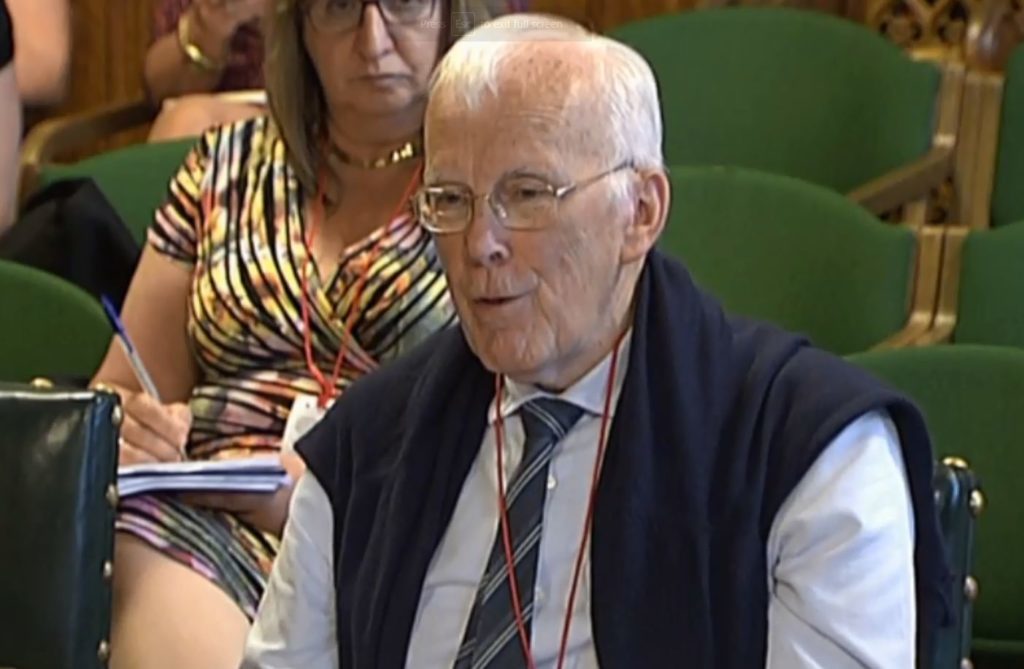 Sir Ian Wood has warned that the industry will "need to do something dramatic" if it hopes to recover the 20billion barrels of oil remaining in the North Sea.
He's appeared before the Scottish Affairs Committee at Westminster, discussing the challenges ahead for the sector.
Sir Ian told the group that current levels of exploration are "disappointing", citing recent projections that only around 11.7billion barrels are economically recoverable up to 2050.
He said that innovation, particularly through technology, will be key.
"It's disappointing that we're still looking at 11.7billion barrels and that's way short of the 20billion barrels that we hoped.
"Exploration is disappointing. The government quite rightly spent a lot of money on investigating new areas and we've had quite a good licensing round but we're still vastly short in terms of exploration.
"There's no way we're going to get close to 20billion barrels unless there's some serious exploration.
"It depends on how good we are at doing the things we should be doing if we're going to significantly enhance that 11.7billion barrels. We have got to do something fairly dramatic if we're going to have an impact in the medium term."
Sir Ian praised the work of the Oil and Gas Authority to boost collaboration in the sector.
He also told the committee that there remains a question mark over investment in oil and gas infrastructure.
He added: "The problem we have is our infrastructure, how long will it last? To what extend will we look to further invest in the infrastructure? We're investing in the recovery part but in terms of pipelines and other key parts of the system we've not invested a lot so a decision has got to be made there.
"Technology in my opinion is the be all and end all of our success in the North Sea for the next 20 or 30 years. "
Recommended for you

Sir Ian Wood joins Energy Voice ETIDEX event