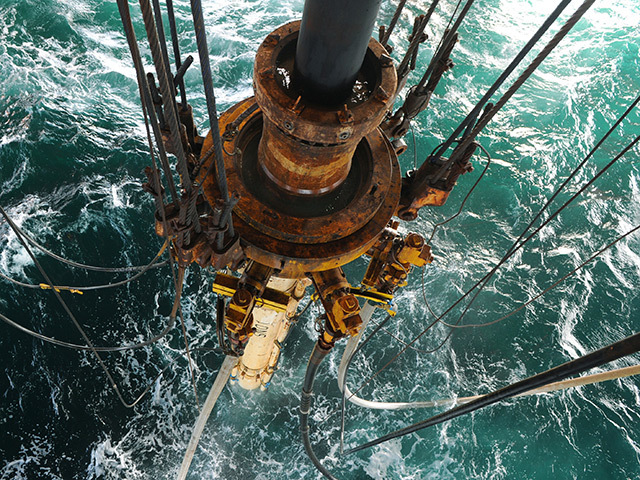 Scottish oil firm Cairn Energy said today that it had struck a deal with Azinor Catalyst to farm into North Sea assets.
Edinburgh-headquartered Cairn will take a 50% stake in the Agar-Plantain well and 25% of the wider p1763 licence.
Apache Corporation is the other licence partner.
With farm-in activity scarce in recent years, the deal is another sign that the North Sea is becoming more attractive to investors.
The companies did not say how much Cairn had paid.
Azinor, which is backed by Seacrest Capital Group, has now booked the Transocean Leader semisubmersible rig to drill Agar-Plantain in the third quarter of 2018.
Azinor will retain operatorship of the proposed appraisal well, though Cairn has an option to take over that role at a later date.
Together, the Agar discovery and Plantain prospect are thought to hold about 60 million barrels oil equivalent, with a potential upside of 98 million.
They sit east of Apache's Beryl field, about 210 miles north-east of Aberdeen.
Azinor made the Agar discovery in 2014 with well 9/14a-15A.
Azinor exploration director Henry Morris said: "We are delighted to welcome Cairn onto the licence as we move towards drilling. As a company with a strong and successful North Sea pedigree, we regard Cairn's farm-in as further validation of the exciting potential of the Agar Plantain opportunity.
"Our technical teams have been working together to refine the final elements of the well plan and we are enthusiastic about the potential we are seeing.
"We are also pleased to have signed a contract with Transocean to secure the services of the Transocean Leader semisubmersible to drill Agar Plantain.
"Subject to receipt of final regulatory approvals we expect to spud in Q3 2018."
Azinor's Partridge well came up dry in the North Sea last year.
A spokeswoman for Cairn said the farm-in was an "attractive near term drilling opportunity" in an area with good prospects.
"The deal fits with our wider plans for drilling a material campaign across the wider region in the next year or so," she added.
Separately, Cairn will start work on Ekland, its first operated exploration well in the UK North Sea, in the third quarter.
The company's existing North Sea production comes from non-operated stakes in the Kraken and Catcher fields.
Recommended for you

Exc: North Sea drillers warn of rig exodus amid 'minimal opportunity'