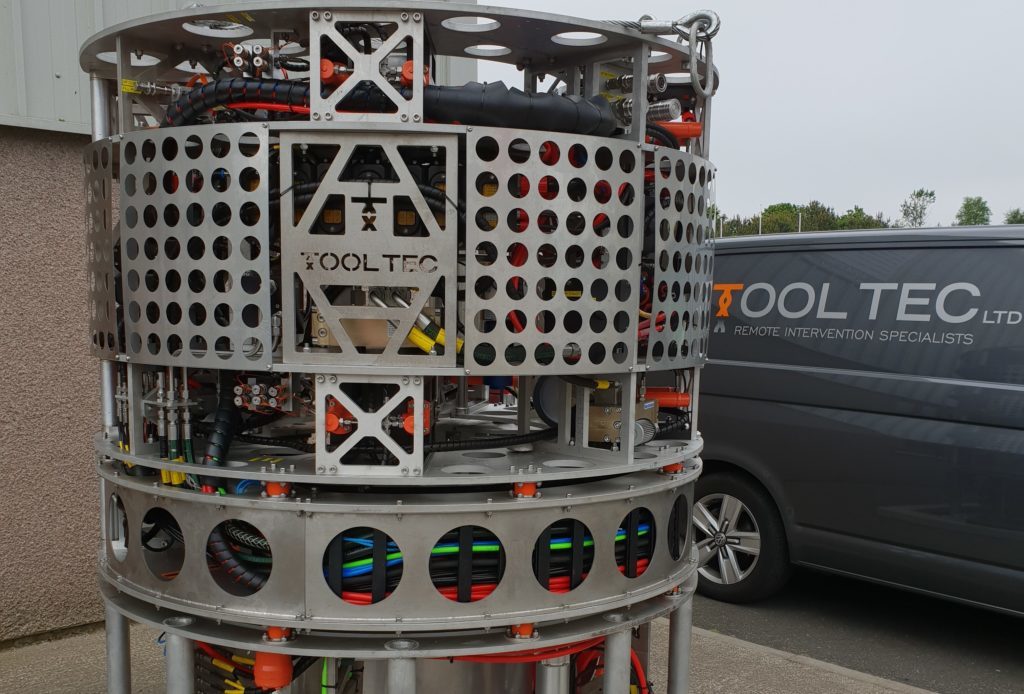 A new subsea technology project has received substantial backing by the Oil and Gas Technology Centre (OGTC) and three unspecified North Sea operators.
The remote subsea inspection solution from firms TRAC and ToolTec is being tested in order to develop a subsea cleaning and inspection tool ('Trac-Tec Tool') that can be remotely deployed from a North Sea platform.
The purpose of the device would be to clean and inspect sizes and configurations of caissons and conductors in the area immediately above and below sea level or 'splash zone' reducing the need for divers, ROVs and Diving Support Vessels (DSVs).
A spokesman for Trac said: "This innovative solution will provide significant cost savings to the industry by eliminating the need for support vessels for caisson and conductor inspections. It is anticipated that the typical operational costs for this new system would be in the region of £4-5k per day, thus potentially offering up to 95% cost saving over traditional diver or ROV DSV based operations.
"In addition to the potential cost savings, the system will also allow higher quality inspection data to be obtained improving the integrity of caissons and conductors. This will enable more frequent inspection campaigns and the proactive development of appropriate and cost-effective remediation plans, if required."
TRAC said priority was to identify the industry need, opportunities, risks, and key milestones pertaining to the further development of the subsea remote cleaning and inspection tooling in a bid to support the OGTC's objective of reducing inspection costs by 50%.