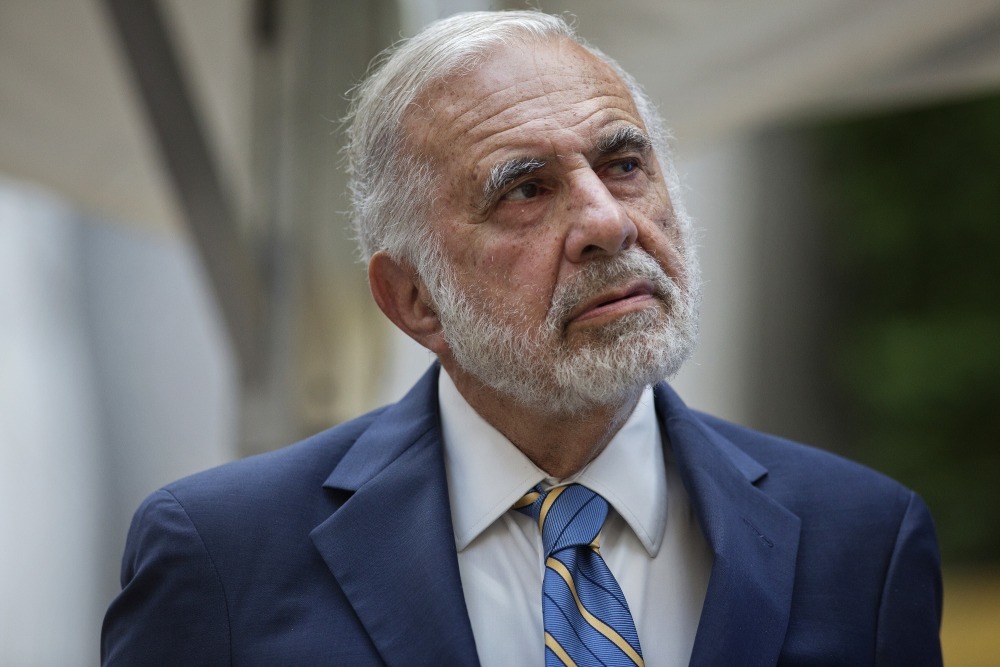 Carl Icahn's takeover of SandRidge Energy Inc.'s board means the shale gas explorer's days are likely numbered.
The activist investor's win on Tuesday installs a board expected to strongly market a company many investors would like to see broken up or sold off, said David Beard, a Coker & Palmer Inc. analyst in New Orleans. While the Oklahoma City-based driller has already disclosed contacts with potential bidders, Icahn has labeled those efforts a " sham."
Now, "Icahn's got the board seats, so it's going to be 'let's go, let's get this done,' " Beard said in a telephone interview Tuesday. "He's going to push on the accelerator."
The open question: How much can he get for a company whose assets are largely seen as lackluster? SandRidge has drilling rights across more than a half-million acres in Oklahoma, Kansas and Colorado. But many of its fields are either aging properties saddled with declining production and high costs or lacking pipeline access that would make new drilling viable, Beard said.
The hope, according to Beard, is that Icahn may be more willing to consider a complete liquidation than the previous board and more creative in seeking a new deal. Many investors think a breakup is the best option, the analyst said.
An Icahn representative didn't respond to requests for comment. But in a letter to shareholders last week, the activist promised to run a "fair and timely review" of SandRidge's options with "a commitment to submit the highest and best offer" to a vote of investors.
On Tuesday, Icahn won five of eight director seats, ending a bitter, months-long feud. SandRidge's top shareholder has been pushing since November for changes at the explorer, which has seen its stock plummet more than 40 percent since a 2016 bankruptcy.
SandRidge shares jumped after the results were made public, closing 7.5 percent higher at $17.02 in New York. The stock had lost 25 percent for the year before Tuesday.
"We look forward to working together in a constructive manner as we execute our plan and continue our strategic review process to maximize value to all SandRidge shareholders," the company said in a statement.
The explorer said last week that it's been in touch with at least 17 possible bidders, including Icahn. The activist, who controls a 13.6 percent stake, said last week that he wasn't "presently" planning to make an offer.
The incumbent directors were criticized for their handling of a $589 million bid made earlier this year by fellow Oklahoma driller Midstates Petroleum Co. SandRidge ultimately rejected that as too low, and the two companies have traded accusations since then about which one was negotiating in bad faith.
"You don't mess around if you want to do the deal, and ultimately, based on their actions, management at SandRidge did not seem as aggressive as they could have been," Beard said. "That may be one benefit of having Icahn on the board."
Preliminary numbers released by the company Tuesday had Icahn nominees Randolph Read, John Lipinski, Jonathan Christodoro and Bob Alexander winning seats on the board along with incumbent directors Sylvia K. Barnes and William M. Griffin.
The result for the seventh seat was too close to call, so the remaining candidates withdrew their nominations as part of a settlement agreement, the company said. The six elected directors added an eighth seat to the board, and the last two board seats were filled by Jonathan Frates from Icahn's slate and David J. Kornder from the company's slate.