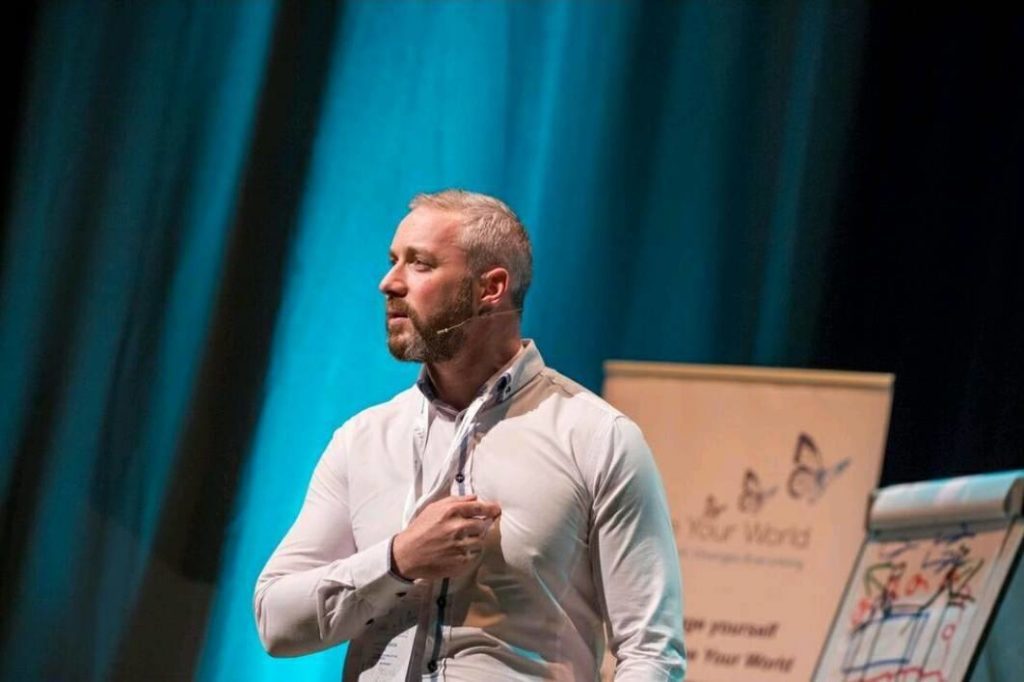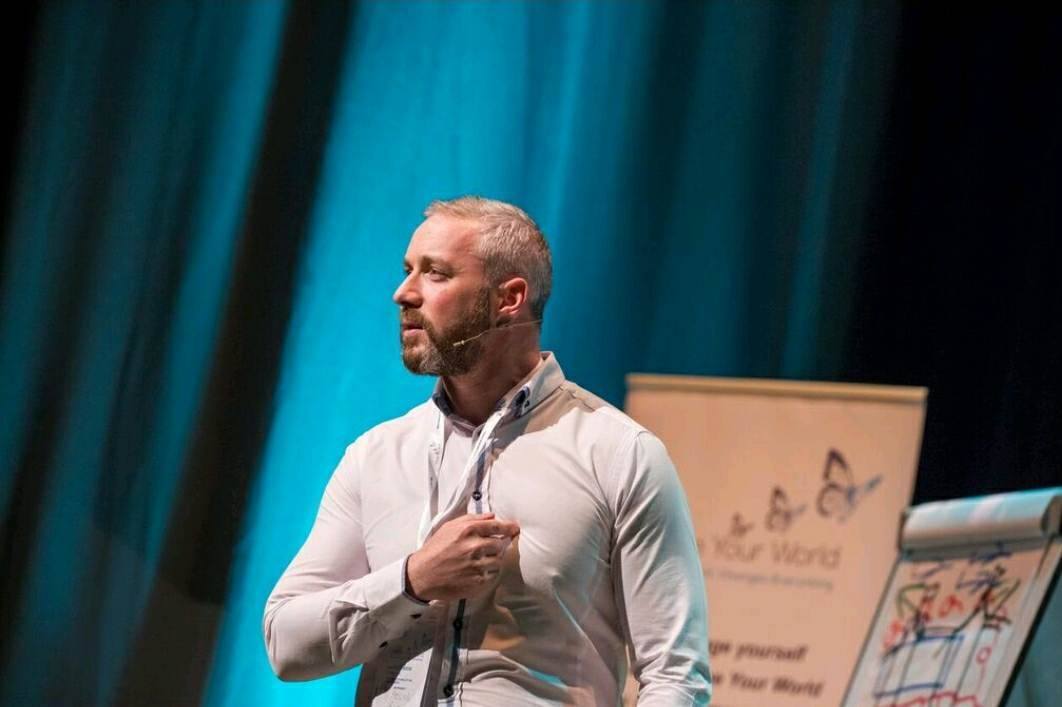 A former soldier who developed post-traumatic stress disorder (PTSD) has said the offshore sector needs to have the "guts" to talk about mental health.
Steve Beedie, from Banff, has worked in the industry for 10 years and said there is a lack of discussion on the topic because it is "too scary" or "taboo".
The 37-year-old served in the army for nine years in war zones such as Kosovo and Iraq.
He developed PTSD after seeing a child being blown up by a landmine in Kosovo.
After leaving the army, he had a personal battle with depression and suicidal tendencies, before finding new purpose through helping others.
He now supports a range of people with mental health issues, including others from the armed forces, through his "Unspoken Wounds" platform.
Meanwhile he works as a derrickman offshore, where he believes there needs to be a huge cultural change to bring the topic into the open.
He said: "This has to come from the top-down. I just want to start a conversation between the biggest people in the offshore industry.
"Nobody talks about depression, suicide, trauma or stress because they are too scared to talk about it. It is such a taboo subject.
"We need to have the guts and the courage to talk about mental health. Every company needs to do it. It has to pierce the culture of the North Sea.
"I've been looking for things because I have spent the last ten years helping people from the armed forces.
"They are the hardest people in the world to help because they are stubborn and proud and want to deal with the problem themselves.
"They are natural born leaders. It is the hardest thing for a soldier to ask for help and it is the same culture offshore.
"There's so many people that have been told they don't have a job in the downturn.
"Those people will need to tell their families they don't have an income anymore and they don't know where next month's paycheck will come from, just because the industry decided someone else can do two jobs."
Mr Beedie hopes to play a part in making the cultural change, and is writing a short book on the subject of mental health offshore which he hopes to release later this year.
He believes he can make a difference, given his own experiences with trauma and stress in Kosovo.
He added: "When I was there I saw some particularly horrific things like mass graves. I saw a young child blown up by a landmine.
"It was traumatic and disgusting. I was 18 years old at the time, I could barely drink a pint but I was old enough to operate in the field of battle, I was just a kid myself.
"When I came back home the scars of Kosovo and Iraq did too. I didn't realise it but I was developing post-traumatic stress disorder. I had suicidal tendencies, my career fell apart, I put on a lot of weight.
"I became jobless, penniless and I had an identity crisis because I wasn't a soldier anymore."
Issues such as the recent change to three weeks on, three weeks off rotas for offshore staff, are among his concerns.
He disagreed with a recent assessment from Oil and Gas UK that the move to 3/3 offshore shift patterns had a limited effect on mental health saying that he personally felt "very tired and stressed out" as a direct result of it.
He added: "The biggest conversation in oil and gas, and it has been for the last ten years, is health and safety. But when you step onto a platform, the only part of that which is brought out is safety – hand and finger injuries, slips, trips and falls.
"Am I the only person who realises that nobody is talking about health?
"How are things at home? How are you feeling? Mental health is the game-changer. That's the difference between someone having a good day and having a disaster. "