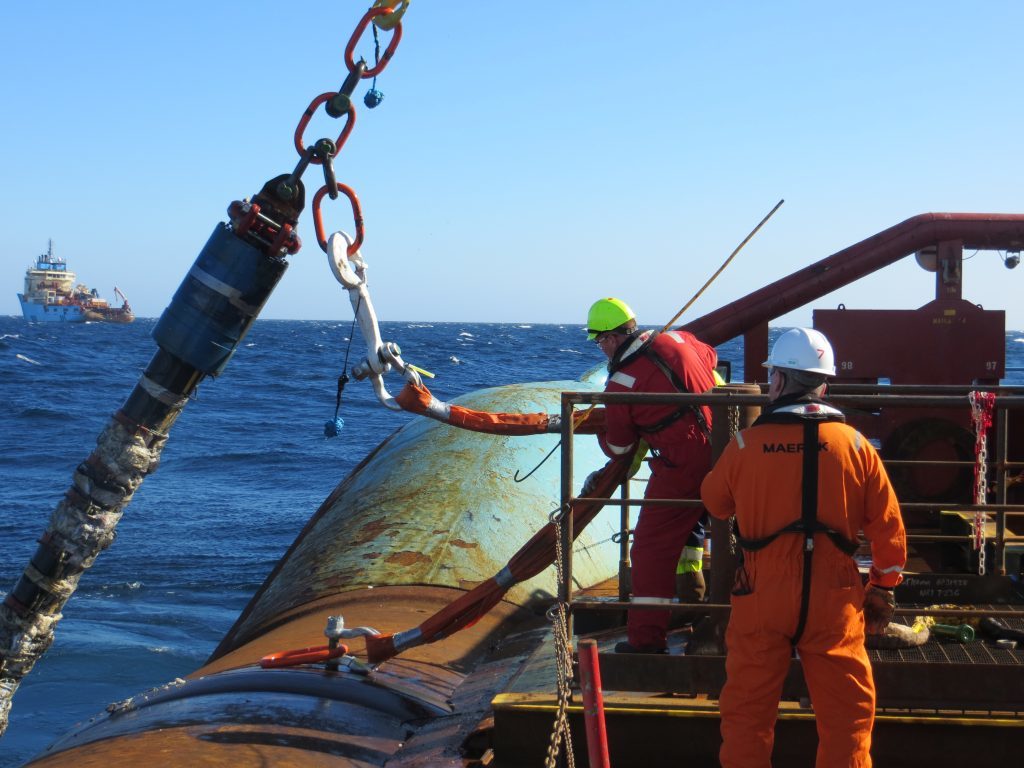 A new North Sea decommissioning specialist has got its management team in place and picked a name.
Maersk Decom is a 50/50 joint venture between Maersk Drilling and Maersk Supply Service (MSS), both of which subsidiaries of Danish conglomerate Moller Maersk.
Bosses said the company had already attracted a lot of interest from clients who feel it will bring something new to the market.
They insisted Moller-Maersk's reorganisation would not impact Maersk Decom, which will operate independently.
Copenhagen-based Moller-Maersk is selling off its energy-related divisions to focus on transport and logistics.
The firm recently offloaded its Maersk Oil business to French major Total, and intends to "establish new ownership structures" for Maersk Drilling and MSS this year.
Maersk Decom will be headquartered in Denmark and will have a core team of 15 full-time employees.
But it will be able to draw upon support from its two partner companies, as and when decommissioning contracts are secured.
Maersk Drilling and MSS have provided services for the decommissioning of the Janice, James and Leadon fields, owned by Maersk Oil, a Total company.
Its senior management team consists of chief executive Lars Banke, previously of Total, and chief commercial officer Jens Klit Thomsen, who used to work for MSS.
Carsten Sander Jacobsen, recently on the books of Ineos Denmark, is chief technical officer.
Mr Banke said: "Maersk Decom will be a project management company which is very lean and has access to high quality assets and knowledgeable people.
"We are an independent company which will build on the Moller-Maersk heritage."
He said the management team would have to consider what Maersk Decom's presence should be in Aberdeen and Stavanger, subject to contract wins.
The new firm will offer "bundled solutions" for 80% of the processes required in oil field decommissioning.
Mr Banke added: "Maersk Decom may be a new company, but it is built on the track record that both parent companies have already established within the field of decommissioning.
"The name carries with it the long legacy of delivering safe and efficient operations to the offshore energy sector, and the global footprint and corporate values that we will continue to share with both parent companies."
Recommended for you

Decom North Sea brings awards show to Aberdeen