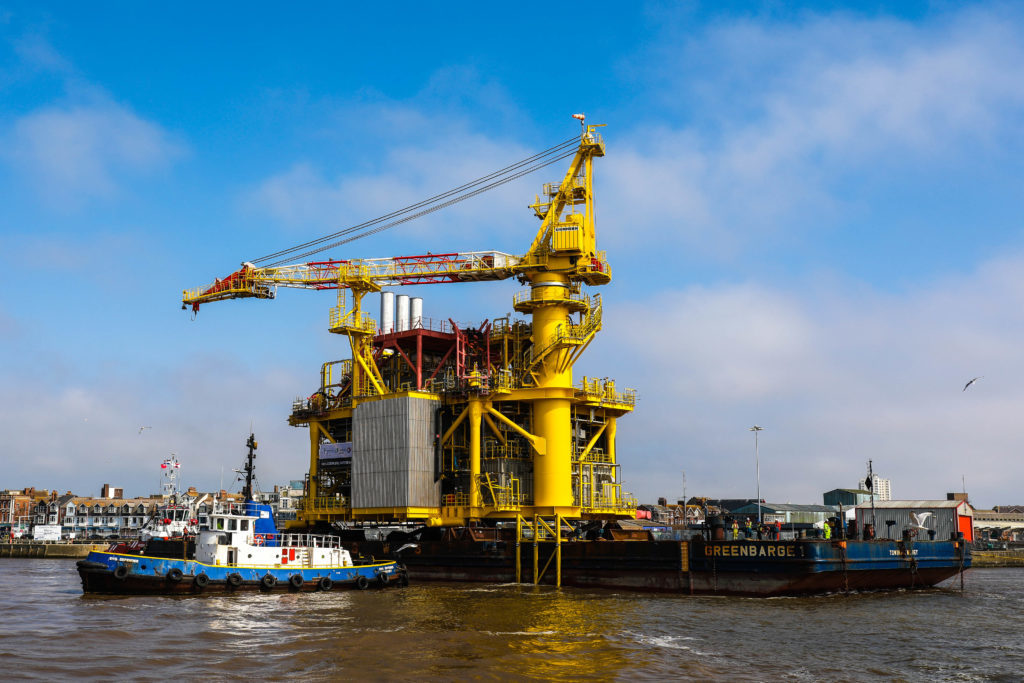 A giant module for a North Sea oil field has been shipped to its final destination from Lowestoft Port in Suffolk.
The 2,000 tonne power generation module will form part of the Culzean gas field, operated by Maersk Oil, a Total company.
The unit was built at Sembmarine SLP at its operation within the port.
Paul Brooks, ABP Port Manager at Lowestoft, said: "We are proud to be working closely with our long-term partners Sembarine SLP and play a key part in such a complex and important project.
"The port's successful involvement in the Culzean project has brought substantial economic benefits to the East Anglian region and has highlighted the vast experience of ABP's marine team and the Port of Lowestoft's advanced capabilities to support the Offshore Energy Industry."
Paul Thomson, Sembmarine SLP managing director, said: "The Culzean Project is a good example of how large offshore projects can be completed by close collaboration between our Parent Company – Semcorp Marine Offshore Platforms (SMOP) based in Singapore and our UK facilities based in Lowestoft."
Recommended for you

Serenity partners 'assessing various options' to produce North Sea field